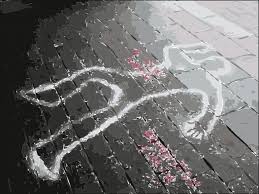 Three people were shot dead Saturday morning in Central Village here by unknown assailants.
The identities of the deceased have not yet been released.
Preliminary reports reaching OBSERVER ONLINE are that residents heard loud explosions about 3:00 am and called the police.
Upon the arrival of the lawmen, the bodies of two men and a woman were discovered with what appeared to be gunshot wounds.
It is believed that the victims were killed execution-style.
The police are still at the scene.
More information later.