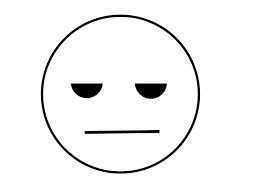 PORT OF SPAIN, Trinidad (Trinidad Express) — A Tobago man said to be in his twenties has been arrested in connection with the sexual assault of an eight-year-old pupil attending a primary school in Scarborough.
Parents and teachers were traumatised by the incident yesterday and are calling for security measures to be instituted.
Pupils at the school said they were alerted after a man was observed entering the back of the school wearing a stocking over his head. Tragedy struck after an eight-year-old girl entered the bathroom area of the school shortly after noon.
Police reports state that the man, who was armed with a knife, locked the child in the bathroom and sexually assaulted her. Pupil Sapphira Lindsay said blood was observed on the bathroom floor. "I was in my classroom and I heard screaming in the toilet. She had been locked in the toilet then all of a sudden the classroom started to cry and we felt so sorry. For a little girl she was like a friend to me. She and me born on the same day and I love her so much," Lindsay said.
Parents and relatives rushed to the school to pick up their children after hearing of the incident. Another pupil related to the Express what he observed, "I heard a girl screaming from the toilet, then I saw teachers from Standard 5 running up and then they started to cry. Then the police came and start to circle around the school. Then they went behind the church and I heard they caught the man," Tamarkie Lindsay said.
TTUTA's Tobago officer Orlando Kerr said the school's principal, when alerted of the incident, ran to the bathroom, pushed in the door and wrestled with the intruder, taking away the knife. The child is to be medically examined.