EVERLASTING FATHER WE THANK YOU
BLESSED HOLY SPIRIT WE LOVE YOU
THE MASTER WITH ALL ANSWERS, JESUS CHRIST OF NAZARETH WE WORSHIP YOU
AND THEY WANTED WINE… THEY HAVE NO WINE – JOHN 2:3
Kam si ya nma mma
Nma mma emela
Nma mma Nma mma
emela
O bu ugwo olu Ka m ga akwu ya
I HAVE POWER OF MY OWN…
I HAVE NO POWER OF MY OWN…
HOLY SPIRIT, I LOOK UNTO THEE
HELP ME…
I HAVE NO POWER OF MY OWN
HOLY SPIRIT COOOOME
HOLY SPIRIT COME AND REIGN
MIGHTY SPIRIT
SPIRIT OF GOD
HOLY SPIRIT COME AND REIGN
AND THEY WANTED WINE… THEY HAVE NO WINE JOHN 2:3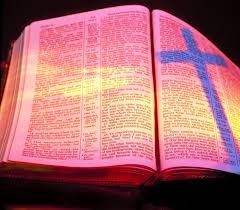 COME,
HOLY SPIRIT WE NEED YOU,
COME,
SWEET SPIRIT WE PRAY,
COME,
IN YOUR FULLNESS AND POWER!
COME,
IN YOUR MOST SPECIAL WAY!
Holy Spirit may You reign may You reign!
Yesterday You reign,
You reign in my life,
Today come and reign and reign for evermore.
2 Kings 3:15-20: "But now bring me a minstrel. And it came to pass, when the minstrel played, that the hand of the LORD came upon him. And he said, Thus saith the LORD, Make this valley full of ditches. For thus saith the LORD, Ye shall not see wind, neither shall ye see rain; yet that valley shall be filled with water, that ye may drink, both ye, and your cattle, and your beasts. And this is but a light thing in the sight of the LORD: he will deliver the Moabites also into your hand. And ye shall smite every fenced city, and every choice city, and shall fell every good tree, and stop all wells of water, and mar every good piece of land with stones. And it came to pass in the morning, when the meat offering was offered, that, behold, there came water by the way of Edom, and the country was filled with water."
1. TONIGHT O KING OF SALEM, UNTO THEE WE HAVE COME O MELCHIZEDEK, FOR OUR NEW WINE AND BREAD OF LIFE (GENESIS 14:18) "And Melchizedek king of Salem brought out bread and wine; now he was a priest of God Most High."
2. JOEL 3:18 "And in that day The mountains will drip with sweet wine, And the hills will flow with milk, And all the brooks of Judah will flow with water; And a spring will go out from the house of the LORD To water the valley of Shittim." THIS IS THAT DAY O LORD!
3. THE BEST WINE IS RESERVED UNTIL NOW! THE LAST MONTH OF THE YEAR! OOOOOOHHHHHH!!! FATHER WE ENTER THE MIRACLE OF BEST LAUGHTER TONIGHT, BY REASON OF THIS BEST WINE, AS WE DRINK IT LET OUR HANGING MIRACLES AND BLESSINGS BEGIN TO DROP INTO OUR LIVES IN THE NAME OF JESUS! JOHN 2:10-11: "And saith unto him, Every man at the beginning doth set forth good wine; and when men have well drunk, then that which is worse: but thou hast kept the good wine until now. This beginning of miracles did Jesus in Cana of Galilee, and manifested forth his glory; and his disciples believed on him."
4. EVERY SORROW AND BITTERNESS OF HEART RESULTING FROM DISAPPOINTMENTS OF THE PAST 11 MONTHS SINCE JANUARY, AAAAAHHHHHH! WE BURY YOU TONIGHT BY THE POWER OF THE NEW AND SWEET WINE IN THE PRECIOUS BLOOD OF JESUS WHICH WE HAVE COME TO PARTAKE IN JESUS NAME
5. FATHER LORD, AS THIS WINE ENTER OUR MOUTH TONIGHT, LET EVERY IMPOSSIBILITY IN OUR LIVES AND CONFRONTING OUR DESTINIES BE DISSOLVED ABSOLUTELY BY THE POWER IN THE BLOOD OF JESUS
6. FATHER, THERE IS A MIRACLE CALLED: "THE BEGINNING OF MIRACLES" BUT IT DID NOT HAPPEN IN JANUARY BECAUSE YOU RESERVED THE BEST WINE UNTIL NOW THE LAST MONTH AAAAAAAHHHHHH!!!!! AS WE PARTAKE OF YOUR FLESH AND BLOOD OF YOUR SON, TONIGHT, LET LET THE FLOODGATES OF THAT DELAYED BEGINNING OF MIRACLES BURST OPEN UPON OUR LIVES IN THE NAME OF JESUS
7. FATHER, I BEG THEE, OPEN THE EYES OF THESE YOUR PEOPLE PRESENT ON THIS MOUNTAIN TONIGHT TO SEE WHAT YOU'RE SHOWING ME CONCERNING THE HEAVYWEIGHT BEGINNING OF MIRACLES TIED TO THE NEW AND BEST WINE ON YOUR TABLE TONIGHT IN JESUS NAME OOOOOhhhh OPEN THEIR EYES O LORD!
8. "AND THEY WANTED WINE… THEY HAVE NO WINE" JOHN 2:3 AAAAAHHHHH! THEY HAVE NO JOBS… AND THEY WANTED JOBS, THEY HAVE NO BUSINESS BREAKTHROUGHS AND THE WANTED BUSINESS BREAKTHROUGHS! THEY HAVE NO SPOUSE AND THEY WANTED THEIR OWN GOD-ORDAINED SPOUSE! THEY HAVE NO CHILD… AND THEY WANTED TO BE PARENTS OF MANY CHILDREN! THEY HAVE NO HOME AND THEY WANTED THEIR OWN PEACEABLE HABITATIONS! AAAAAAAHHHHHHH!!!!!! TONIGHT BY THE POWER IN THE BLOOD OF JESUS, LET EVERY NEEDS, LACK AND WANTS IN THE LIVES OF YOUR CHILDREN BE OVERSUPPLIED TO THE SHAME OF THE DEVIL AND TO THE GLORY OF ALMIGHTY GOD IN JESUS NAME!
9. I SEE THIS MOUNTAIN TONIGHT DRIPPING WITH SWEET WINE AND MILK AND HONEY AAAAHHHHH!!!! DO IT LORD AS YOU HAVE SHOWN ME, LET EVERYONE ON THIS MOUNTAIN CARRY HOME THE ABUNDANCE OF MORE THAN ENOUGH BACK HOME IN JESUS NAME JOEL 3:18 "And in that day The mountains will drip with sweet wine, And the hills will flow with milk, And all the brooks of Judah will flow with water; And a spring will go out from the house of the LORD To water the valley of Shittim."
10. EZEKIEL 36:35-38: I WILL YET BE ASKED BY THE HOUSE OF ISRAEL TO DO IT FOR THEM! TONIGHT WE CRY UNTO YOU O LORD: DO IT FOR US! IN THE NAME OF JESUS "And they shall say, This land that was desolate is become like the garden of Eden; and the waste and desolate and ruined cities are become fenced, and are inhabited. Then the heathen that are left round about you shall know that I the LORD build the ruined places, and plant that that was desolate: I the LORD have spoken it, and I will do it. Thus saith the Lord GOD; I will yet for this be inquired of by the house of Israel, to do it for them; I will increase them with men like a flock. As the holy flock, as the flock of Jerusalem in her solemn feasts; so shall the waste cities be filled with flocks of men: and they shall know that I am the LORD."
11. THE HOUR IS COME! HEAVENLY FATHER, WE STAND UP BEFORE YOU AND LIFT OUR PLATES OF BREAD AND CUP OF WATER UNTO YOU TO BLESS AND CONVERT THEM TO THE FLESH AND BLOOD OF JESUS! AS WE EAT AND DRINK, LET THE GATE OF BEGINNING OF MIRACLES THAT HAVE BEEN DELAYED OVER THE PAST 11 MONTHS SINCE JANUARY EXPLODE AND BRING FORTH THE SWEETEST WINE OUR DESTINY HAS NEVER TASTED IN THE NAME OF JESUS. THANK YOU FATHER. (NOW STAND UP, EAT AND DRINK FROM THE LORD'S TABLE, AND BEGIN TO BLAST IN TONGUES TO TURN ON THE TAP OF YOUR CEASELESS MIRACLES FOR THIS MONTH IN THE NAME OF JESUS)
12. I SEE A FRENZIED MOVEMENT OF ANGELS CARRYING VESSELS OF SWEET WINE AND HONEY AND MILK DISTRIBUTING TO SAINTS WITH THEIR NAME ALREADY AFFIXED ON EACH VESSEL, LIFT UP YOUR HANDS BY FAITH AND COLLECT YOURS IN THE MIGHTY NAME OF JESUS! GIMAKATASAHHHH!
13. HOLY SPIRIT, AS WE GO BACK TO BED TONIGHT, GRANT US HEAVENLY VISIONS AND DREAMS OF OUR DESTINY MOUNTAINS DRIPPING WITH SWEET WINE, HONEY AND MILK IN THE NAME OF JESUS, GIVE US THE BEST ENCOUNTER YET OF THE GLORIOUS RESTORATION OF OUR DESTINIES FORTUNES IN JESUS NAME. YOU ARE THE CHIEF EXECUTIVE ARM OF THE HOLY TRINITY, THEREFORE, WE ASK THAT YOU ENFORCE THE PROMISES OF GOD YOU GAVE US ON THIS MOUNTAIN TO COME TO PASS FOR EVERY LIFE THAT BELIEVES IN YOU AND YOUR WORDS IN JESUS NAME AMEN
14. FATHER, MAKE TONIGHT AN UNFORGETTABLE MEMORIAL OF TEAR-JERKING TESTIMONY OF TURN-AROUND BREAKTHROUGHS FOR YOUR CHILDREN HERE IN THE NAME OF JESUS. O GOD THAT TURNED THE CAPTIVITY OF ZION LIKE A DREAM, TURN OURS TOO ON THIS MOUNTAIN LIKE A DREAM IN THE NAME OF JESUS
15. THANK YOU DAD FOR UNLEASHING US AS SAVIOUR IN OUR FAMILY, COMMUNITY, CHURCH AND NATION IN THE NAME OF JESUS
MAY THE GRACE OF OUR LORD JESUS CHRIST, THE LOVE OF GOD, AND THE SWEETEST FELLOWSHIP OF THE HOLY SPIRIT, BE WITH US NOW AND FOR EVER. AMEN!
SURELY, GOODNESS AND MERCY SHALL FOLLOW US ALL THE DAYS OF OUR LIVES, AND WE SHALL DWELL IN THE EVERLASTING PRESENCE OF THE LORD FOREVER AMEN
GLOOOOOOORRRRRAAAAAAAYYYYYY!!!!!! HALLELUJAH!!!!!!!!!
THE CLOUD OF GLORY IS MOVING, COME WITH YOUR PRAYER REQUESTS AND JOIN OUR EFFECTUAL, FERVENT AND RIGHTEOUS PRAYER LINE AT WHATSHAPP NUMBER +234 703 334 2535, SEND YOUR WHATSHAPP NUMBER, NAME, GENDER AND COUNTRY TO OUR WHATSHAPP PRAYER LINE TO ENLIST YOU IN MIDNIGHT ARMY OF THE LORD, MAY THE LORD MEET YOU AT THE POINT OF YOUR NEEDS AS YOU JOIN IN JESUS NAME. AMEN!