A member of the Calabar High School cricket team tragically lost his life on New Year's Day when he was stabbed during an early morning attack on Hagley Park Road in Kingston.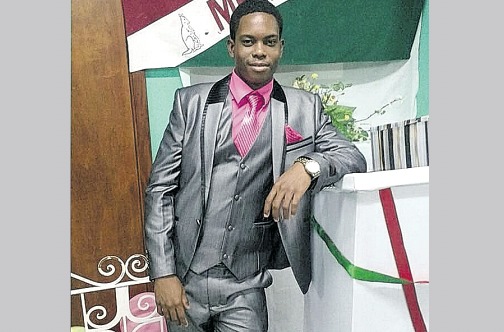 The 17-year-old schoolboy and member of the Melbourne Cricket Club, who was identified as Stephan McLaren, was reportedly killed during an attempted robbery.
Affectionately called "Sojie", McLaren, a pace bowler, was said to have been walking with a friend along Hagley Park Road towards Half-Way-Tree after leaving a party shortly after 6:00 am yesterday.
Sponsored Links
Ever Wondered Why Hillary Clinton Doesn't Talk About Her Daughter Chelsea? Here's Why!
Wizzed
Shop The Razor Causing So Many Guys To Switch
Harry's
He reportedly stopped along the roadway to urinate when he was pounced upon by a group of men who stabbed him multiple times.
The schoolboy was rushed to the University Hospital of the West Indies where he was pronounced dead.
Yesterday calls made to Calabar's principal, Albert Corcho, went unanswered, but both the coach of the school's under-19 cricket team, Sean Newell, and the team's manager, Patrick Phillips, told the
Jamaica Observer that the team and school fraternity, including the old boys' association, were in shock at McLaren's brutal killing.
Newell said the team has lost a very gifted player in McLaren, who he remembered as being a very humble and decent young man.
"He was very talented, he knew all the rudiments of the game. He could bat, bowl and field very well, and most of the young players looked up to him," Newell said, noting that McLaren had been recently recruited from Pembroke Hall High School and was in sixth form at Calabar.
According to Newell, McLaren's teammates have taken the news of his passing very badly.
"The whole team is in shock. Stephan was quite a pleasant and jovial young man and he was very serious about his cricket and his academics. He was also very disciplined so much so that we called him Sojie," Powell said.
Newell added that McLaren's death has also hit his family very hard, as the young cricketer's mother collapsed at hospital and has since been admitted.
The under-19 cricket team manager, for his part, said he too was at a loss at the allegedly unprovoked attack on an innocent and promising student.
In the meantime groups such as the Jamaica Schoolboy Association, the Jamaica Cricket Association and the Pembroke Hall High School Alumni Association have expressed sadness over the boy's tragic demise and issued their support to the mourning school family via social media.
The Half-Way-Tree police are investigating the matter but the Jamaica Constabulary Force communications unit could not provide any further detail about the schoolboy's death or give an official report.
However, they had reported that an unidentified man, believed to be in his mid-20s, was stabbed and killed during a robbery.
That incident allegedly occurred on Constant Spring Road in the vicinity of Savannah Plaza sometime after 4:30 am yesterday. Up to press time yesterday the police had not yet confirmed the identity of the deceased in that incident.