Celebrate Your Freedom Always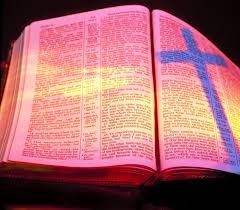 "For the law of the Spirit of life in Christ Jesus has made me free from the law of sin and death." Romans 8:2
The testimony of a 70-year old grandma who was freed from her kidnappers lifted my spirit to meditate on the scripture of Romans 8:2. As I listened to her testimony, it became a good reminder to me that many of us who have been through the corridors of death easily forget what a blessed life God avails of His grace in our lives daily. This is also true spiritually. Those of us who have been Christians for a long time often forget what it is to be held hostage by sin. We wantonly become complacent and even ungrateful. But then God sends a reminder in the form of a new believer who gives an exuberant testimony of what God has done in his or her life, and once again, we see the joy that is ours when we are "free from the law of sin and death" (Romans 8:2)
If freedom has become boring to you, or you tend to focus on what you can't do because of one ailment, handicap or whatever, would you consider this assurance: not only are you no longer a slave to sin, but you are eternally freed to be holy and to enjoy everlasting life with Christ Jesus! (Romans 6:22). Wow…! Isn't this worth celebrating!
As you go about your schedules and business today, celebrate your freedom in Christ by taking quality time to thank God for the things you are able and free to do as His beloved child. Enjoy your blissful day!
Liberation Thought: Living for Christ bring true freedom.
Further Reading: Romans 6:15-23
Prayer:
O Lord I thank you for your blessings. Thank you for daily loading me with blessing. Thank you for forgiven my sins and for blessing my water and my bread
O Lord thank you for the Holy Spirit that leads and direct my path in the righteous way
Holy Spirit, endue my heart to always appreciate my salvation in Christ Jesus.