Cops claim … Chinese tourists rob $100m from J'cans
If your bank account has been recently drained of funds or have just inexplicably disappeared, you maybe the victim of a major financial crime said to have been perpetuated by some Chinese.
"The equipment that they have were at several ATMs in the Corporate Area. A lot of them have been identified and taken off," Senior Superintendent Clifford Chambers of the Counter-Terrorism and Organised Crime unit, told THE STAR last night.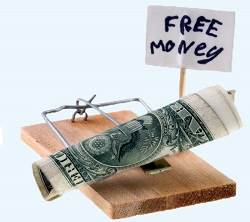 Three Chinese nationals who visited Jamaica as tourists four weeks ago are being accused of wrecking havoc on unsuspecting persons. The men were said to be using hi-tech devices to capture personal banking information through the use of several apps and skimming devices at ATMs to rip banking information from people's bank cards.
The men, Zhong Jianping, 38, Guo Shanghai, 37, and Zhong Fulin, 37, who all live in China, have been charged with various financial and fraud crimes. "We have seen them move from other countries into our space here," Chambers said.
electronic devices
The three, detained two weeks ago, were charged following investigations and several operations which resulted in the seizure of electronic devices suspected to be card readers, card writers, skimmers, and other paraphernalia used in identity theft. "These are persons who are using sophisticated devices to extract or to take off personal finance data," Chambers said.
So bad is the situation that the police considered charging the men under the Anti-gang Law. "The Anti-gang came about to deal with established criminal organiations.
These are really financial crimes that the Anti-gang legislation would not fit," Chambers said.
The senior cop said the men were staying at an uptown apartment. Although the men came in as visitors, Chambers said that investigations thus far indicate that they have been funnelling the ill-gotten gain out of the country. The amount involved is more than $100 million.
"We saw records where huge sums of money are being sent out of the country to China. We have seen banking information from Saudi Arabia, from Dubai, from Spain, from cards that they have and these were checked out to be fraudulent," he said.