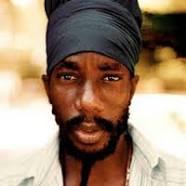 STING BANISHMENT A GWAAN MET : KINGSTON, Jamaica:
Supreme Promotions head, Isaiah Laing, says dancehall entertainers D'Angel and Sizzla Kalonji have been banned from Sting.
According to Laing, Sizzla has been banned because he was repeatedly warned not to go on stage during the Boxing Day event and promote hate music.
Laing continued that although D'Angel was not booked for the show, she is banned as a patron because of her "embarrassing" stint during Ninja Man's set.
"We repeatedly told Sizzla not to do any hate music and he went up there and did it. D'Angel is banned for at least 5 years as a patron. We don't need your money D'Angel. Stay home. Watch the event on pay-per-view next year."
In a release to the media, the promoters of Sting – Supreme Promotions and Downsound Records – stated that that they have taken steps to force "corrective actions" from some artistes.
"We remain committed to advancing Reggae/dancehall music and the industry. We will continue to strive to improve our product and are confident that with your support we will achieve our aim," a spokesperson said.
More details in to come