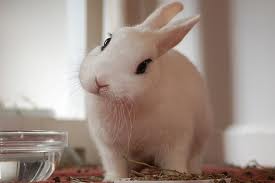 A neighbours' squabble in the Bahamas between Canadian fashion guru Peter Nygard and a New York billionaire has grown into an epic court fight, with competing private eyes, allegations of illegal renditions and the filing of a criminal libel complaint against the CBC.
The dispute pits Mr. Nygard, who owns a lavish Mayan-themed property in the Bahamas, against a neighbour and the management of the exclusive gated community of Lyford Cay, who are said in court documents to disapprove of the Canadian's lifestyle.
Now, in court documents filed in Nassau and his home town of Winnipeg, Mr. Nygard alleges that his immediate neighbour, U.S. hedge fund manager Louis Bacon, and the Lyford Cay's owners' association conspired to get rid of him by helping the CBC prepare an unflattering report.
Mr. Nygard says in the documents that he fought back by hiring a former Scotland Yard inspector who went undercover to befriend the Canadian tycoon's alleged foes and secretly record their conversations.
"Their intent is to force Nygard from the Bahamas, by whatever means, because they appeared not to like Nygard or did not approve of his lifestyle," the British former detective, Alick Morrison, said in a March 25 affidavit filed in the Bahamas.
A controversial mogul who made his fortune in women's apparel, Mr. Nygard was the subject of an April, 2010, CBC Fifth Estate documentary that portrayed him as a brash, abusive boss.
This week, Mr. Nygard's lawyer invoked Canada's rarely used criminal libel provisions in a complaint filed in Winnipeg against the CBC, reporter Bob McKeown and two producers.
Mr. Morrison's affidavit was initially filed in a civil litigation between Mr. Nygard and Mr. Bacon in the Bahamas Supreme Court.
But it is part of the disclosure that a judge and prosecutor in Winnipeg will review before deciding whether to proceed with the criminal-libel complaint, said Jay Prober, a lawyer for Mr. Nygard.
Mr. Morrison's affidavit says that hostilities started after Mr. Bacon, the founder of the Moore Capital hedge fund, "modified his property so that Nygard and his guests could no longer park along the roadway leading to [Nygard's]property."
Media reports about civil suits between the two men in Bahamas courts also say that Mr. Bacon blared industrial-strength loudspeakers to counter Mr. Nygard's late night disco parties and karaoke.
The executive director of the Lyford Cay owners' association, Mary Braithwaite, also had an axe to grind against Mr. Nygard, the affidavit said.
It alleges that she secretly tried to get photos of dredging done at the Nygard compound.
Mr. Morrison alleges in his statement that Mr. Bacon and Ms. Braithwaite turned to Jerry Forrester, a retired FBI special agent now working as a security consultant in the Bahamas.
Mr. Forrester is quoted as saying in Mr. Morrison's affidavit that Mr. Nygard was "a thorn in [Ms. Braithwaite's]side."
According to the affidavit, Mr. Forrester said that he had been a paid consultant for the CBC and used the position to plant interviewees to defame Mr. Nygard.
Mr. Bacon also used New York-based private detective Steve Davis to investigate Mr. Nygard, the affidavit said.
A former Bahamian politician, Frank Watson, who appeared on the CBC documentary, was planted by Mr. Forrester to say positive things "in an effort to make it appear that the programme was not totally prejudiced against Nygard," the affidavit said.
One woman was offered $10,000 to make allegations of sexual abuse against Mr. Nygard, the affidavit said.
Mr. Morrison also said in his statement that he secretly taped Mr. Forrester bragging that, for three decades, while an FBI agent, he often took Bahamians he had arrested in Florida who were wanted at home and flew them back without waiting for U.S. courts to review their cases.
"Never bothered me one bit. Didn't care. Did it all the time."
In one of those rendition cases, the affidavit quotes Mr. Forrester as saying, a murder suspect named Rodney Taylor died of "unnatural causes" after he was sent back to Bahamian custody.
Reached by phone, Mr. Forrester said he had been "embellishing" when he spoke to Mr. Morrison.
"He's going to see me in court," Mr. Forrester said with a laugh, declining to comment further.
CBC spokesman Jeff Keay said the broadcaster can't comment because the matter is before the courts.