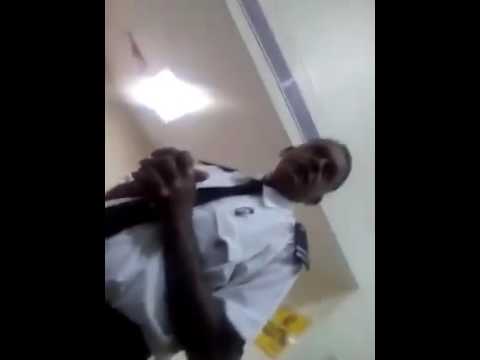 .
Officer attached to the Piarco airport, Trinidad, lured and attempted to pay a male Venezuelan national for sexual favours in the toilet of the baggage collection area of the Piarco airport.
At around 6pm on Wednesday the officer told a male Venezuelan national to follow him into the toilet to make a deal with USD , he then locked the young man and himself in the toilet , pulled down his pants and offered the boy $10 USD to perform fellatio .The young man was said to have told the officer no and he began to beg the young man, 25, to perform the sex act. The Venezuelan then escaped by running from the bathroom.

The video was taken as the officer tried to make a SECOND attempt to solicit sexual favours from the male Venezuelan national.