Western Bureau:
Superintendent of Police Anthony Castelle and District Constable Rohan McIntosh, who are both assigned to the St James Police Division, were arrested and charged by the Independent Commission of Investigations (INDECOM) yesterday in connection with an incident in which a pregnant woman was shot in Montego Bay on January 22.
The pregnant woman, 21-year-old Janice Hines, was reportedly shot in her back while travelling in a taxi, which was fired on by police personnel who were chasing the vehicle after the driver had failed to respond to their instructions to pull over and stop.
Castelle and McIntosh, who were the subject of an investigation by INDECOM following the incident, were both charged with unlawful wounding, unlawful discharge of firearm, and misconduct in a public office.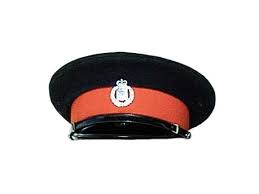 The policemen subsequently appeared before Judge Sandria Wong-Small of the St James Parish Court.
Castelle, who was represented in court by attorney-at-law Althea Grant; and McIntosh, who was represented by Stacy Ann Williams, were both granted bail in the sum of $1 million with sureties.
Conditions Imposed
They were ordered to surrender their travel documents and had stop orders placed on them at all ports of departure.
Based on the conditions imposed by the court, Castelle is to report to the Prospect Police Station in St Mary once each week, while McIntosh is to report to the Mount Salem Police Station once each week.
The men are scheduled to return to court on June 7.
According to reports, shortly after 8:30 a.m. on the day of the shooting, Hines and other passengers were travelling in a taxi towards downtown Montego Bay when the driver of the car was signalled to stop by officials from the Transport Authority and police personnel who were conducting a spot check along the Westgate main road.
The driver reportedly disobeyed an order to stop and increased his speed as a police vehicle carrying the two policemen gave chase.
After careening in and out of traffic for several minutes, the taxi reportedly crashed into another vehicle and came to an abrupt stop.
At that point, the lawmen allegedly opened fire on the car.
During the shooting, Hines was reportedly hit in the back and was subsequently rushed to the Cornwall Regional Hospital, where she was admitted in serious condition. The driver and the other passengers, including three children, escaped unhurt.