The quiet community of Drapers Heights in Portland, was early this morning rocked by a double murder after gunmen invaded a house in the area.
Dead are Asan Anderson, 43, a naturalised Dutch citizen from Drapers Heights, and Leroy 'Veggie' McKoy, 48, who is from White River, Buff Bay.
Reports are that Anderson returned to the island four days ago to attend a family funeral.
According to the police, about 4:00 am, four gunmen aboard a Toyota motor car parked near a house in the community and waited for the occupants of the house to arrive.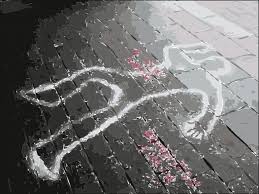 It is further reported that three people, including Anderson, arrived and entered the house.
The gunmen then reportedly entered the house and shot Anderson while the other occupants managed to escape.
Upon leaving the house, the gunmen struck again, killing Mckoy who was in his pickup outside.
The Portland police are investigating the double murder.
Everard Owen