EVANGELIZE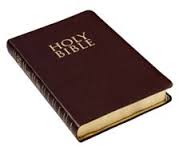 " And it came to pass in Iconium that they went both together into the synagogue of the Jews, and so spake, that a great multitude both of the Jews and also of the Greeks believed.,….. round about, and there they preached the gospel." (Acts 14:1-7)
What are you waiting for to reach out and evangelize? Why have you not joined the army band train to move the kingdom of God forward? The Great Man of God, Dr. Chris Okafor has a huge tasking vision and mandate from God to win one billion souls for his kingdom. You can be a part of this great move as well. How? You can be a partner. Your money, talent, gift and skill will evangelize as he move the gospel to nations. He has chosen to live the life of preaching the gospel to the lost souls irrespective of their color, tribe, language and locality.
Just like Paul and Barnabas, they lived the life of preaching which is the method chosen by God to reach the world irrespective of their locality or circumstances. If you take a brief look at a map of Paul's missionary journeys, you can locate all the places where he and Barnabas visited. It shows how they toured from Antioch in Syria to Salamis and Paphos in Cyprus; to Lystra and Derbe and Iconium preaching the gospel.
At a point, they were opposed by a Jewish sorcerer, Bar-Jesus, whom Paul condemned to blindness. This is also how Dr Chris Okafor has been touring from nation to nation preaching the gospel and liberating the captives who have been caged by demons and ancestral altars.
The Jews, whom Paul and Barnabas were preaching to, rejected the good news and so they turned to the Gentiles who accepted and believed the gospel.
In the course to achieve the mandate to win one billion souls by Dr. Chris Okafor, the gospel is being hindered even by Christians. The opponent of this vision, majorly other men of God stir persecution. They opposed the gospel through social media, individuals and other occult means.
And God, as a witness to the word of grace, empowered him more to perform signs and wonders. Just like Paul and Barnabas were thus called Apostles, meaning one sent, Oracle is God sent for this generation.
As believers, we should continue to tell the good news no matter how others respond to us. The word of God encourages us to evangelize and reach out to our communities, nations and the world.