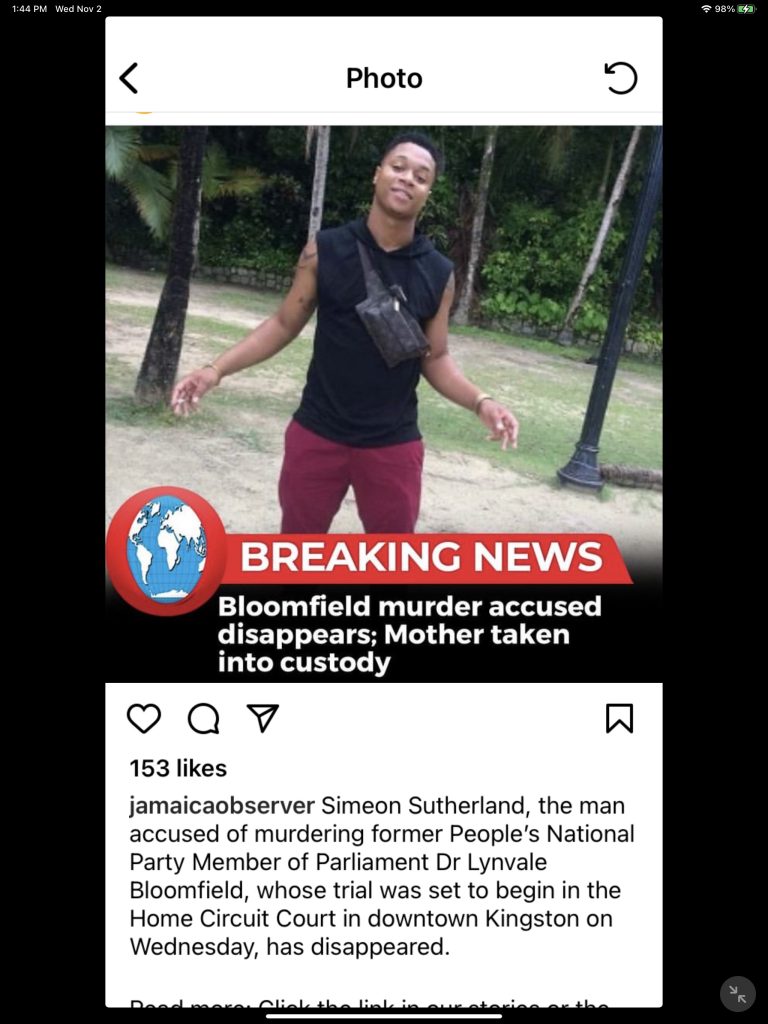 Fishes in the Caribbean sea, and fishes on dry land and uppa San Andruhh. Bloomfield killer just mysteriously disappear after dropped off by his parents. Then it really ago go so? A what did ago reveal so? Long time the police tell us still about the DNA they found on the crime scene at the politician house in February 2019. Allegedly condom. So who wouldn't run and be a trackstar in that scenario.
But why him just disappear after speaking with his attorney this morning? If I was the police, I would get an order fi search that attorney phone and make some checks in the sea world in uppa San Andruhh because there is more than meets the eye in this one.
If you not guilty, why disappear? Stand trial. Hmmmm, let us see what JCF does. And if "shoot to kill" tek place in this one, we know that uppa San Andruhh was in the mix to bring down this case.