A St Elizabeth fisherman was last Thursday sentenced to 16 years in prison on a conviction of human trafficking over a 14-year-old Haitian girl whom he enslaved and raped. The girl was illegally smuggled into the island in 2010.
Forty-five-year-old Rohan Ebanks of Burnt Savannah was also ordered to pay the complainant — who is now 17 years old — $1 million for past and future medical bills, including treatment for depression and other pyschological issues, and another $1 million for pain and suffering.
Ebanks' common law wife, 28-year-old Venoshia Reeves, escaped imprisonment after she was fined $50,000 and given a three-year suspended sentence for facilitating human trafficking. If the fine is not paid, Reeves, a mother of six, will have to spend 12 months in prison.
The sentences were handed down by Justice Courtney Daye in the Home Circuit Court in downtown Kingston.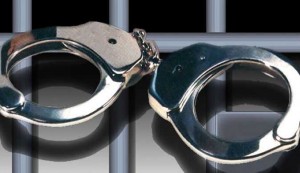 Ebanks, a father of seven, was convicted on June 17 by a panel of seven jurors following a trial. He was sentenced to 16 years for rape, 14 years for trafficking in person, and 10 years for facilitating human trafficking in person. However, the judge ruled that the sentences are to run concurrently.
The prosecution led evidence that Ebanks used the girl over a three-year period as his household helper and that he physically assaulted and raped her before she was rescued in 2013. It was also disclosed during the trial that the teen was pregnant, but that her pregnancy was terminated.
Ebanks met the girl and her mother in 2010 after travelling to Haiti by boat and took the teen to Jamaica after promising her mother that she would be sent to school. But he never kept that promise and instead had the victim at his home caring for his four children.
On Thursday before the sentences were handed down, attorney Paul Gentles begged the judge to uphold the recommendation of the probation report for a non-custodial sentence for Reeves, and the elimination of the fine or a low fine.
Gentles asked Justice Daye to take into consideration that Reeves was described by community members, both in St Catherine and St Elizabeth, as an excellent mother and that she had demonstrated her remorse by pleading guilty at the start of the trial.
Daye, in response, said he would consider all of the factors and that, although the offence was serious and requires a prison term, he would give Reeves a non-custodial sentence given that she has seven children ranging from ages one to 12 and the impact her imprisonment would have on them.
The judge said he also factored in reports that Reeves herself was a victim in a domestic situation as she had outlined in the probation report that she was fearful of Ebanks who verbally and physically abused her.
With regards to Ebanks, Gentles begged Justice Daye to exercise his discretion and not to use the fisherman's 2011 conviction of possession of illegal firearm and ammunition against him.
The judge, in sentencing Ebanks, said he would disregard the previous conviction and would take into consideration that he was a working man who provided for his children despite his issues with domestic abuse.
— Tanesha Mundle