The police say the combined efforts of the Counter Terrorism and Organized Crime Investigation Branch and their counterparts from the United States of America have resulted in five people being charged for breaches of the Law Reform (Fraudulent Transaction)(Special Provisions) Act.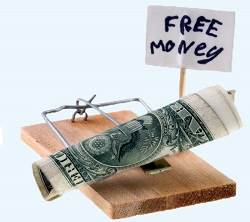 According to a news release from the Corporate Communications Unit, the suspects were arrested following a series of operations in Hanover and St James in May, 2013, following reports of two US citizens being fleeced of approximately US$5,500 or more than J$650,000.
Those charged are: Kimberly Williams, 29, of Hopewell, Hanover; Romain Jones, 28, of Green Island, Hanover; Mark Davy, 35, of Logwood, Hanover; Sheldon Binns, 33, of Green Island, Hanover; and Shericka Brown, 24, of Hampden Land, Trelawny.
The police say all five have been charged with conspiracy to obtain property, while Mark Davy is facing additional charges of possession of ganja and dealing in ganja under the Dangerous Drugs Act.
Brown is booked to appear in the Montego Bay Resident Magistrate's Court on Wednesday, June 1, while the others will appear in the Lucea Resident Magistrate's Court on Tuesday, June 7.