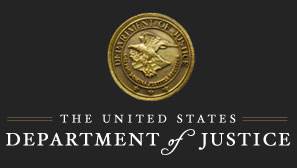 Alabama Man Pleads Guilty for His Role in Racially Motivated Cross Burning
Thomas Windell Smith, 24, of Dothan, Ala., turned himself in and pleaded guilty in federal court on Friday, Dec. 6, 2013, to one count of conspiring to violate housing rights, the Justice Department announced today. The information charging Smith was unsealed today. The charge relates to his participation in a cross burning at the entrance to an African-American community in Ozark, Ala., on May 8, 2009, with a former KKK leader who was arrested and charged with a five-count indictment on Wednesday, Nov. 27, 2013.
During his plea, Smith admitted that he and a co-conspirator agreed to burn a cross together in order to intimidate the neighborhood's African-American residents. Using materials from around his home, the co-conspirator constructed a wooden cross about six feet tall and wrapped cloth around the cross. The co-conspirator loaded the cross into Smith's truck, and, with Smith driving while the co-conspirator provided directions, the two men transported the cross to a predominantly African-American residential neighborhood. They unloaded the cross at the entrance to the community, where the co-conspirator poured fuel on the cross, stood it up in view of several houses and set it on fire.
"The defendant's crime illustrates the damage hate crimes can do to entire communities, making people feel unsafe in their own homes," said Acting Assistant Attorney General Jocelyn Samuels for the Civil Rights Division. "We'd like to think these offenses are a thing of the past, but the reality is that they happen here in the 21st century. The Justice Department is committed to stamping them out."
"This defendant not only committed a federal crime, but committed a contemptible action of hate," said U.S. Attorney George L. Beck Jr. "Citizens in the Middle District of Alabama should not and will not tolerate such actions. I hope this prosecution sends a clear message that these hateful demonstrations will not be tolerated and will be prosecuted to the fullest extent of the law."
Smith faces a statutory maximum penalty of 10 years in prison and a fine of up to $250,000.
This case was investigated by the Federal Bureau of Investigation, with the assistance of the Dale County Sheriff's Office and the Ozark Police Department. The case is being prosecuted by Assistant U.S. Attorney Jerusha T. Adams of the Middle District of Alabama and Trial Attorney Chiraag Bains of the department's Civil Rights Division.