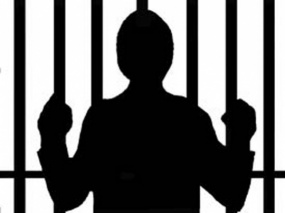 A Westmoreland based gang leader was given two life sentences when he appeared before the Westmoreland Circuit Court on Wednesday.
Davion Brown, 27, otherwise called Baltie, will not be eligible for parole before serving 30 years behind bars.
Brown, who headed the Sterling Gang in Westmoreland, pleaded guilty to the August 2017 murder of 23 year old Ocielle Hall and the November 2017 killing of 40 year old Gerald Anthony Denton.
Mr. Hall, who was employed to a supermarket on Great Georges Street in Savanna-la-Mar, was shot dead in front of customers.
Mr. Denton was killed on Lewis Street in Savanna-la-Mar.