GREAT EXPECTATIONS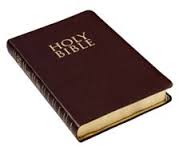 Blessed be the God and Father of our Lord Jesus Christ, who according to His abundant mercy has begotten us again to a living hope through the resurrection of Jesus Christ from the dead, 1 Peter 1:3
It is commonly said where there is life there is hope but life itself is a gift given to those whose hope is in Christ Jesus. To hope is to have great expectations of something or someone. Peter says because Christ was raised from the dead we have hope or great expectations.
What are your expectations of God is this life? What are the things you hope for? Are your hopes determined by and limited by your own personal abilities or are they based on the word and power of God. Paul says Christ in us is the hope of Glory. Thus we can only positively and meaningfully hope when Christ is in us and Christ comes to live in us when we believe He came to die to set us free and accept Him as the Lord and saviour of our lives.
That is the bases for any hopes we have. Or hopes have nothing to do with our educational qualifications, family background, social status or material possession. It is all about Jesus. Jesus is the reason why even though your parents raised you up in a tiny village hut, you can be the dignified owner of a palatial home in the city. Jesus is the reason why even though all you have is an ordinary O level certificate you can be the CEO of a huge multi-national corporation which you founded all by yourself. Jesus is the reason why even though the doctors say you cannot have a child because you don't have a womb, you can still be the joyful mother of children. Jesus is the hope and the future we all now deserve and possess. Praise the Lord!
Liberation thought: The expectations of the righteous cannot be cut off.
Further reading: Psalm 23
Prayer:
I speak life to every abandoned dream in my life; my dreams will not die, in the name of Jesus!
Father, thank you because eyes have not seen, ears have not heard, neither has it entered into the heart of man, that which you have reserved for me because I love you, in the name of Jesus