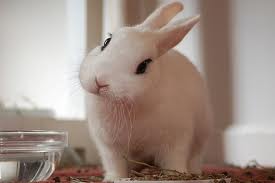 Digicel, Columbus Communications blame vandals for network outage
$1-m reward offered for arrest of perpetrators
A photo provided by Digicel showing the damage done to its fibre-optic cables.
TELECOMS companies Digicel and Columbus Communica-tions Jamaica Limited, operators of Flow, are offering a $1-million reward for the arrest and conviction of vandals who damaged their fibre routes, causing a network outage yesterday.
In a release yesterday, Digicel said that both its primary and back-up fibre routes "suffered multiple incidents of vandalism" between the hours of 8:00 am and 10:00 am, in what it described as an act of "malicious vandalism" that resulted in customers being unable to send and receive calls and use data services. Fourth-generation (4G) customers were particularly affected.
"At 8:35 am this morning (yesterday) we lost several fibre pairs on our underground fibre route from our Caymanas switch building; however, service was not interrupted as traffic was automatically
rerouted to our backup aerial fibre route. However, 50 minutes later, at approximately 9:25 am, we sustained damage to our backup fibre route as well, which traverses a completely different path as part of our network resiliency. This resulted in
service interruption to our customers," Digicel CEO Barry O'Brien explained.
He said Digicel's technical teams and bandwidth service providers repaired the damage and service was fully restored early in the day.
"We take the opportunity to sincerely apologise to affected customers for the inconvenience. We have reported the incidents to the police and we promise to work with them to thoroughly investigate this highly unusual case of double vandalism," O'Brien said, noting that the company is "still assessing the scale and cost of the damage".
"We take this matter very seriously and we are doing everything possible to find the perpetrators, to hold them accountable and to prevent a reoccurrence. This reward is part of how we will encourage those who have information to come forward," he added.
In the meantime, Michele English, president and chief operating office of Columbus Communications Jamaica Limited, also apologised to customers about the disruption. "We apologise for the interruption in our fibre-optic services earlier
today, which resulted from the actions of criminals who continue to vandalise our telecommunications infrastructure."