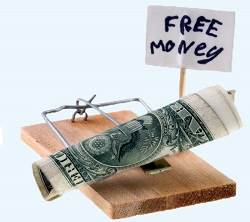 Internet fraudsters wreak $100m damage so far this year
Since the start of the year, fraudsters have used the Internet to defraud Jamaican companies and individuals of more than $100 million through a number of elaborate schemes.
The bulk of the loot, according to Inspector Jacqueline Dodd, was stolen over the second half of the year when the police say there was a rapid increase in mobile fraud cases.
Dodd, who heads the mobile fraud unit at the Jamaica Constabulary Force's Counter Terrorism and Organised Crime division (C-TOC), revealed yesterday that the number of Internet fraud cases reported to the police in the first six months of the year had an accumulated value of J$25 million and US$30,000.
However, she said since July 1, the value of the cases reported to the police had doubled to more than J$52 million and US$457,000.
"Between October and December, we could see that figure doubling," said the senior investigator, who was addressing the fourth North America and Regional Conference of the International Association of Prosecutors in Montego Bay, St James.
She also revealed that some individuals and companies are not coming forward to report incidents of mobile fraud and said some financial institutions – concerned about harm to their brands – have not been cooperating with investigators.
"It takes months sometimes to get a statement from the same bank you are conducting the investigation for," Dodd lamented.
She said some 20 persons have been arrested and charged with a range of offences related to mobile fraud.
According to the senior investigator, majority of the persons arrested are gas station attendants. "These people (fraudsters) approach them because they know they don't make a lot of money," she reasoned.
She said that for a 'fee' of $30,000, some gas station attendants are allowing fraudsters to use their accounts to distribute ill-gotten gains.
In addition, Dodd said fraudsters are targeting business process outsourcing, offering employees money to turn over sensitive information.
"We have charged some people in the call centres," she revealed