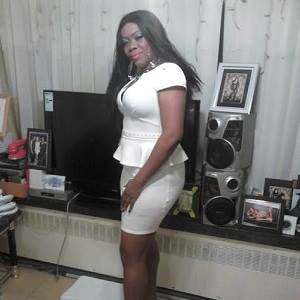 Hi Met send dis p**y pon Pinkwall fi mi plz long time smaddy fi haul she out like she send people pon yah
This is Cat from UK Engand. Some may ah mistek it fi ah man cah she look very tuff and ole.
She badmind nuff people in Dancehall pon quiet. When she see no new promoter come bout she talk behind dem back and smile in front dem face. big woman in her 40s and ah gwaan like she ah young gal in 20s. Undercover whore weh f**k and s** nuff ah di likkle dj, promoter & artist dem. She dont have a bloodclat day work and siddung behind nuff nuff nuff facebook profile and pree out everybody life so cums no drama nuh miss her. Stop rely pon government money dutty pus. Ask her how Juju British nuh really inna her again!! Big promoter but her last 2 dance weh she keep flop out artist alone go ah di dance fi di riddim weh she promote and her birthday dance not much people di deh. Go ah Birmingham fi clash and look like eediat ona ah di time.
she charge £30.00 per week to promote £50.00 to place the flyers pon her jumble up website weh don't have no order and £80 fo invite guest to the event on facebook and twitter weh she full ah mix up £350.00 fi a month promotion. tell me who ah pay her cah nobody mi know weh she promote fah pay her anyting much less them price deh. One man all f**k her pon di quiet fi get free promo. #Deadments nuff people nuh want she promote cah she is drama. She win her first award after how long in di game and mi feel Parrot only mek she win cah ah friendship ting. She all buy out people fi like her page dem.
Ask her how she married and her husband ah f**k pon her wid one ah mi friend dem? or why she nuh loud up her good good man inna dancehall like how her looks and manly features dem loud?
On the flip note big up Cat friend tghe self proclaimed Sexy Sam and her tired lace wig dem. Big Up her brother weh dance but nobody nuh see him as no dancer who now turn dj to bombeat. Abbbbbbbbbbaaaaaaaaayyyyyyy di whole lotta dem ah frowsy people weh mix up.