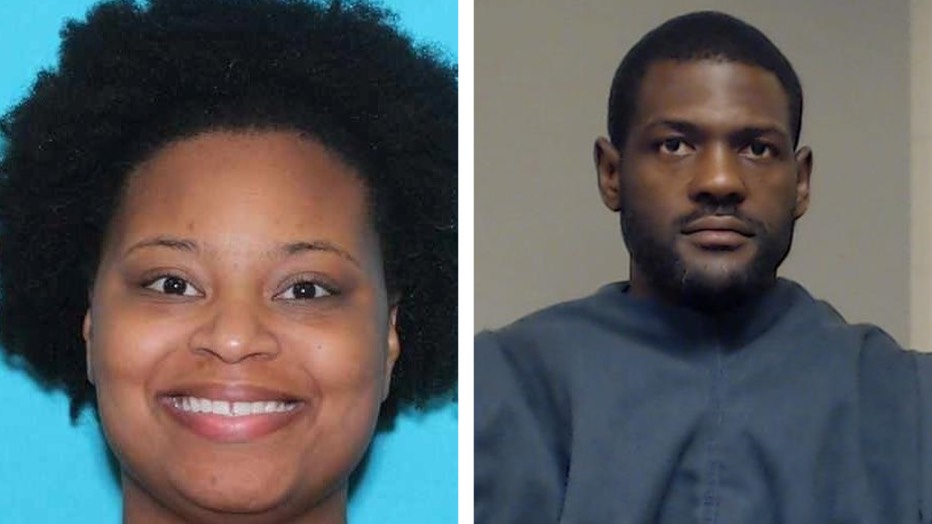 Man accused of kidnapping missing Collin County woman allegedly used fake name, lied about being married
By Peyton YagerPublished January 17, 2023 6:20PMUpdated 9:15PMMissing PersonsFOX 4
Man accused of kidnapping missing Collin County woman allegedly used fake name, lied about being married
Ocastor Ferguson and Kelley were in a relationship, according to an affidavit. But investigators say he told her his name was Kevin. They say Kelley recently found out he lied about his name and was married. Upset, she told her friends she was going to blackmail him.
COLLIN COUNTY, Texas – Newly released documents reveal the relationship between a Collin County missing woman and the suspect in custody for her disappearance.
Kayla Kelley,33, was reported missing on Jan. 11.
Magnesium (Triple-Action), 420 mg, 90 Quick Release Capsules
$9.29
Piping Rock
|
Sponsored
According to the arrest warrant affidavit, Ocastor Ferguson and Kelley were in a relationship.
Authorities seek information on missing woman in Collin County
Police located Kelley's burned-out car on a county road in Frisco with no evidence of Kelley. But they say they have evidence that Ferguson was the last person with her, and they found some disturbing evidence inside his car.
Kelley's friends told Collin County deputies she had a boyfriend at the time of her disappearance, and she recently became upset after finding out he was married.
The suspect admitted to authorities he used a fake name when talking to Kelley but will not disclose where she could be.
Tuesday, investigators were spotted searching a field across from Kelly's McKinney home. The pair went on to comb through a creek nearby and then a densely wooded private road.
It is not confirmed that investigators were out looking for Kelley, but it's still a mystery where she may be.
An arrest affidavit obtained by FOX 4 on Tuesday reveals an illicit affair between Kelley and Ferguson right before she disappeared. According to investigators, she only recently found out he was married. He never even told her his real name.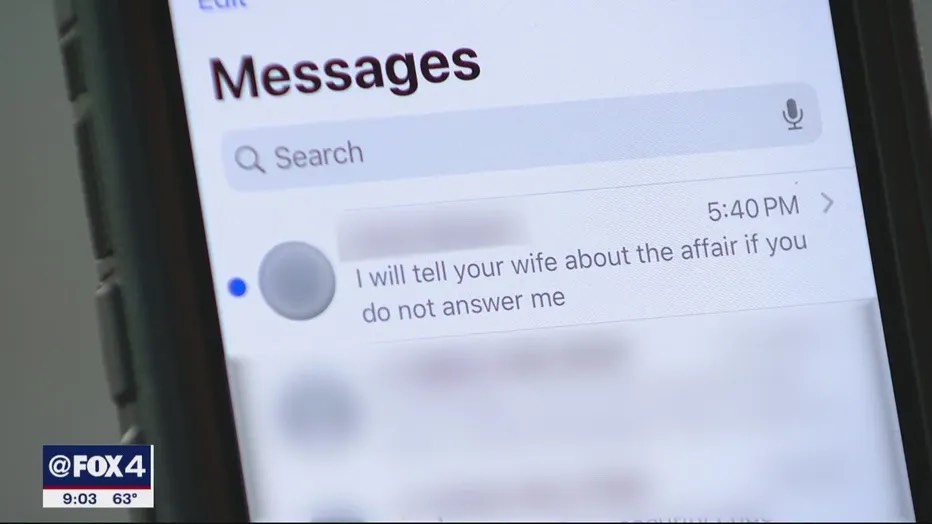 On Jan. 11, Kelley's friends and coworkers reported her missing to the Collin County Sheriff's Office after not hearing from her for several days.
The next day, Frisco police found Kelley's vehicle on a deserted county road in Frisco.
According to investigators, the car "had been burned beyond recognition and the incident was not consistent with a natural fire."
Deputies then went to Kelley's McKinney duplex for a welfare check. Kelley was not home, but her dog was. It didn't have any food or water.
Detectives then went through Kelley's phone records, pointing them to conversations with Ferguson, who went by the name "Kevin Brown." They later found his Lexus parked near Kelley's home.
And according to court records, "a search warrant was conducted on the vehicle and gloves, duct tape, and a blanket were inside."
Toll tag records obtained by investigators show Kelley's vehicle traveling north on Dallas North Tollway at 1:56 a.m. on Jan. 10 near Eldorado Parkway in Frisco.
Later that same day around 7 p.m., Kelley's phone was last pinged at Ferguson's work in the Dallas area.
On Jan. 13, investigators showed up to Ferguson's workplace and spoke to him.
According to investigators, Ferguson "admitted to knowing Kelley, and the last time he saw her was Tuesday, Jan. 10 when she dropped him off for work around noon."
That statement matched evidence collected from cell phone records.
Ferguson claimed his car was at Kelley's house because he was hiding it from his wife, and he allowed deputies to look through his phone. There, they saw text conversations where she threatened to tell his wife about the affair.
Investigators say Ferguson also admitted he lied to Kelly about his name since they started dating last summer to keep from getting caught.
Ferguson's wife was interviewed. She told detectives get got a text message from an unknown number advising they needed to tell her something. She said she never responded. And when detectives asked to see her phone, it was broken.
FOX 4 visited the Grand Prairie home shared by Ferguson and his wife on Monday, but there was no answer.
Eventually, investigators collected evidence placing Ferguson in the general area where Kelley's burned car was found, but he denied being in that area and wouldn't tell them where Kelley was.
Ferguson was placed in custody and charged with kidnapping. His bond is set at $1 million.
FOX 4 also found out through public records that Ferguson is not a U.S. citizen. He is listed as a Jamaican citizen. However, it's unclear what his current immigration status is in the U.S.
According to Ferguson's booking information, his only allowed visitor is his wife.