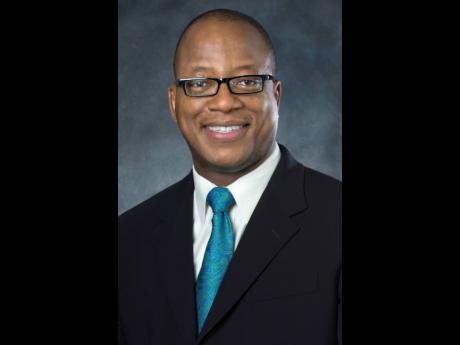 Jamaican Medic Named Britain's Second Most Influential Black Person

Professor Kevin Fenton.
Jamaican Professor Kevin Fenton has been named on the Powerlist 2021 as the second most influential black person in Britain for his role in the fight against the novel coronavirus.
The annual Powerlist honours the most powerful people of African, African Caribbean, and African American heritage in the UK. This year, the focus was largely on the coronavirus pandemic and racial injustice.
Fenton, an infectious disease epidemiologist who has led health-prevention programmes in cancer screening as well as HIV and sexual and reproductive health, cited his early years in medicine as key to his success in the fight against COVID-19.
"Over the years, I've learned a lot about diseases and how to control them. The work with COVID brought a lot of my lessons from my work with HIV – how to work with communities, how to support testing and contact tracing. All of these things were important to HIV, and we've brought it to COVID, so that gives a sense of how we were prepared for COVID," said the regional director of Public Health England.
Noting that the novel virus – which emerged a year ago in China – has unearthed new challenges, Fenton said that his team has managed to hurdle over some of the woes.
CELEBRATING BLACK EXCELLENCE
Fenton, who appeared on The Root 100 list of black achievers and influencers between the ages of 25 and 45 in 2011 and 2012, sees his latest recognition as an opportunity to celebrate black excellence and leadership.
"It's such a privilege to be recognised by your peers. It's an opportunity to look at black leadership and black talent in our country and an opportunity to really look at the diversity of black leadership and how we're contributing. To be on the list this year – to be number two – is fantastic," he said, beaming.
Formula One star and only black driver Lewis Hamilton, very vocal in support of the Black Lives Matter movement, grabbed the top spot.
"It's a recognition on what I do, what my team does, and what the organisations I lead do. It's partly recognising that successful leadership is a partnership. It's a recognition of the fantastic teams that I have the privilege of leading and partners that I've worked with as well," Fenton said.
The Wolmer's Boys' School and University of the West Indies alumnus said it was his parents' careers in the fields of science and medicine that steered him into the medical profession.
"I made the decision to go into medicine as an early teenager. Going into university, I think the importance of combining the science [and] my desire to serve became stronger, and I think medicine provided that opportunity of challenge but also an opportunity to contribute in many different ways, and I've never regretted the decision to go into medicine nor the decision to go into public health," he added.
Fenton, who spent his childhood in communities in Kingston, Clarendon, and Hanover, told The Gleaner that his Jamaican roots have significantly shaped his character.
"It also shapes my values, faith, what's important to me, and how I see myself in this world. I'm still a Jamaican at heart and celebrate the very strong connections I have there," he said.
With a passion for public health, he is currently mentoring young health professionals "to ensure that they have the advice and support they need to move up the professional ladder and make their contributions", Fenton said. "Giving back is important."