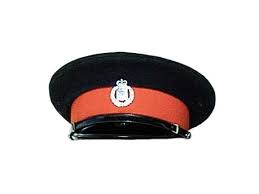 The Police High Command is concerned about instances of young people falling victims to various heinous acts of criminality and becoming involved in gun-related crimes, and is calling on all Jamaicans to redouble their efforts to safeguard the nation's youth.
Figures from the Statistics Department of the Jamaica Constabulary Force (JCF) indicate that since January 2013 and May this year, 60 children were murdered, and 99 were shot and injured. In the last two months alone, seven children between the ages of 7 and 17 years were murdered, while one was shot and injured. Data shows too, that for the period January 01, 2013 – May 25, 2014, forty-four children were charged with murder, 40 with shooting and 94 with breaches of the Firearms Act.
Police intelligence also suggests that gangs continue to co-opt children in their criminal organisations to commit crimes. Children are routinely found to be armed with weapons of all kinds—knives, machetes, even cleverly-made homemade firearms, which are believed to be supplied by criminal gangs.
While the Police continue to enforce the law and employ policing strategies to dissuade young people from a life of crime, parents, caregivers and communities are being urged to care for children and to seek the assistance of the Police, the Child Development Agency or other appropriate authorities where necessary. Citizens are also being urged to report any abuse of children or their involvement in crimes. Children are too precious a commodity for well-thinking Jamaicans to stand by and do nothing to help them. Now more than ever, Jamaicans must unite for change; it is our civic duty to care for and protect our children.