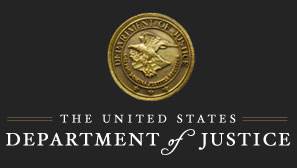 Former Los Angeles-area Pastor Sentenced for Role in $11 Million Medicare Fraud Scheme
A pastor and owner of a Los Angeles-area medical supply company was sentenced today for his role in a power wheelchair fraud scheme that defrauded Medicare out of more than $11 million.
Acting Assistant Attorney General Mythili Raman of the Justice Department's Criminal Division; U.S. Attorney André Birotte Jr. of the Central District of California; Special Agent in Charge Glenn R. Ferry of the Los Angeles Region of the U.S. Department of Health and Human Services Office of Inspector General (HHS-OIG); Assistant Director in Charge Bill L. Lewis of the FBI's Los Angeles Field Office; and Special Agent in Charge Joseph Fendrick of the California Department of Justice, Bureau of Medi-Cal Fraud and Elder Abuse made the announcement.
Charles Agbu, 58, of Carson, Calif., was sentenced by U.S. District Judge George H. Wu to serve 87 months in prison and was ordered to pay $5,788,725 in restitution to Medicare. In December 2012, Agbu pleaded guilty to conspiracy and money laundering charges based on his role as owner and operator of Bonfee Inc., a fraudulent durable medical equipment (DME) supply company that Agbu operated with his daughter and co-defendant, Obiageli Agbu, and members of his family from a nondescript office building in Carson. Agbu admitted that he paid patient recruiters and doctors to provide him with fraudulent prescriptions for expensive, highly specialized power wheelchairs and other DME that he, Obiageli Agbu and their co-conspirators used in submitting more than $11 million false claims to Medicare. Agbu billed the power wheelchairs to Medicare at a rate of approximately $6,000 per wheelchair even though he paid approximately $900 wholesale per wheelchair. In many cases, the Medicare beneficiaries to whom Agbu and his co-conspirators claimed they supplied the power wheelchairs and DME did not have any legitimate medical need for the medical equipment, and, in some cases, never received the medical equipment from Agbu's company. At the time Agbu engaged in this fraud, he was a pastor at Pilgrim Congregational Church in South Central Los Angeles.
On Sept. 30, 2013, and Oct. 2, 2013, Agbu's co-defendants, Alejandro Maciel, 43, of Huntington Park, Calif., and Dr. Emmanuel Ayodele, 65, of Los Angeles, were sentenced to serve 41 and 37 months in prison and ordered to pay $5,388,755 and $6,355,949 in restitution to Medicare, respectively. Two other co-defendants, Dr. Juan Van Putten and Candelaria Estrada, have pleaded guilty to Medicare fraud charges and are scheduled for sentencing on Dec.12, 2013, and Oct. 31, 2013, respectively. Obiageli Agbu was convicted by a jury on nine counts of conspiracy to commit health care fraud and health care fraud on July 19, 2013. Her sentencing date has not been set.
The case is being investigated by the FBI, HHS-OIG and the California Department of Justice and was brought as part of the Medicare Fraud Strike Force, under the supervision of the Criminal Division's Fraud Section and the U.S. Attorney's Office for the Central District of California. The case is being prosecuted by Trial Attorneys Jonathan T. Baum and Alexander Porter of the Criminal Division's Fraud Section.
The Medicare Fraud Strike Force operations are part of the Health Care Fraud Prevention & Enforcement Action Team (HEAT), a joint initiative announced in May 2009 between the Department of Justice and HHS to focus their efforts to prevent and deter fraud and enforce current anti-fraud laws around the country. Since its inception in March 2007, the Medicare Fraud Strike Force, now operating in nine cities across the country, has charged more than 1,500 defendants who have collectively billed the Medicare program for more than $5 billion. In addition, HHS's Centers for Medicare & Medicaid Services, working in conjunction with HHS-OIG, is taking steps to increase accountability and decrease the presence of fraudulent providers.