The Green Island police are probing the shooting deaths of a man and his common-law wife and the injury of three men on the Prospect main road in Hanover on Monday.
The deceased have been identified as 33-year-old Rohan Atkinson, otherwise called 'Bike', and 27-year-old Kimberly Brown, otherwise called 'Kim', both of Cousins district in the parish.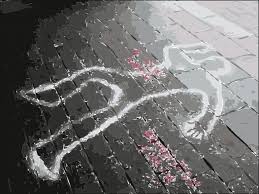 Reports from the police are that about 9:10 pm, the three injured men were travelling in a Toyota Belta motor car when they observed another motor car, which had crashed on the side of the road.
The men pulled over to assist. However, as they approached the motor car, their vehicle was fired upon by armed men on motorcycles, who were behind the crashed car.
All three men received gunshot wounds.
The driver of the motor car managed to get to the hospital and a report of the incident was made to the police.
On arrival at the accident scene, the police saw a Toyota Corolla crashed into a tree on the embankment.
The police say checks were made and the bodies of the deceased were seen with multiple gunshot wounds. They were pronounced dead at hospital.
The police say two of the injured men were hospitalised in serious condition while one was treated and released.
No motive has been established for the incident, the police say.