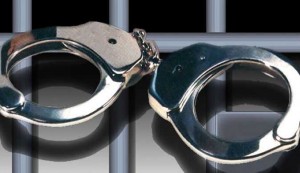 Bertram Clarke, the 65-year-old St Ann man who paid a teenage boy to kill his wife in 2007, was today sentenced to life in prison.
His co-defendant Arthur Robinson, now 24-years-old, was also given life imprisonment.
Justice Gloria Smith, who handed down the sentences in the Home Circuit Court a short while ago, directed that Clarke must serve 25 years before he is eligible for parole. Robinson will have to serve 21 years before he is eligible for parole.
It marks the end of a 15-week trial, which prosecutors described as one of the longest in Jamaica's history.
Prosecutors led evidence that Clarke conspired with two schoolboys to kill his wife Floris Clarke in the St Ann community of Watt Town.
She was found wounded in the couple's matrimonial home on October 26, 2007.
The other schoolboy, Emmanuel Newland, pleaded guilty to murder in July 2011 and is currently serving a 15-year prison sentence.