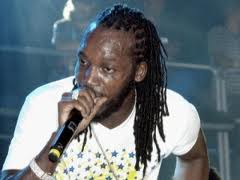 Mavado loses appeal
Entertainer Mavado has lost his appeal against his assault-related conviction and $100,000 fine.
The Court of Appeal today dismissed his challenge on the basis that there was sufficient evidence to warrant his conviction.
The artiste, whose given name is David Brooks, was in May 2012 convicted in the Montego Bay Resident Magistrate's Court of assault occasioning actual bodily harm and malicious destruction of property, stemming from an incident on the Belmont main road in St James in July 2011.
He was fined $80,000 or six months on the assault charge and another $20,000 or six months for malicious destruction of property.
Reports are that on the date mentioned Mavado used his vehicle to injure the complainant and damage his car during an altercation about who had the right of way.
Read more: http://www.jamaicaobserver.com/news/Mavado-loses-appeal#ixzz2i5pRPnHj