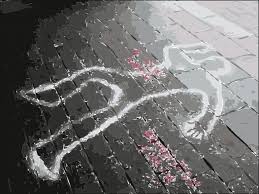 A Jamaican-born American who was indicted by US prosecutors for allegedly attempting to kill his wife and her sister in Queens, New York, was extradited on Tuesday.
Denny Johns was taken out of the island by US Marshals.
He was ordered extradited last month when he appeared before the St. Andrew Parish Court.
US prosecutors reported that on May 30, 2012, Mr. Johns was involved in a dispute with his wife when he pulled a gun and fired at her.
The bullet missed and struck a wall in the couple's bedroom.
Her sister who shared the apartment went to her assistance and tried to wrestle the weapon from Mr. Johns. During the tussle, the wife went under the bed to hide.
Mr. Johns fired a bullet hitting his wife in the chest. He then placed the gun at his head and pulled the trigger, but it did not discharge.
He was captured in Westmoreland late last year.