Good day,
I get that this is a gossip/entertainment site so I won't view / take anything written about me personally. I was addressed using your forum, so I will respond via same, and let you relay the message. With thanks.
Good try Ms. 'Lawyer' Candy. As to how you send in this garbage when we all know what is REALLY REAL about you is brave. U tek on Goliath strength but I'll remind you of David.
You ever call me and tell me happy birthday yet?
You ever ask me how are things yet?
You ever buy a plate of food gimme yet?
You want come talk bout tek friend man.
Stop own up Doc, OWN UP UR EX MAN, MR. BROWN, weh u work in a him gambling house and hide and tek Doc. DOC WAS U EX-MAN FRIEND.U hide and tek ur man friend.
Ain't Karma a bitch?! B*tch. Mr.Brown love me like cook food yah now.LOL!
Correct yourself, my friends don't chat me, YOU chat me. That's why I don't and never f**ked with you like that. When you come with your hypocrite hail, I smile and hail you right back.
I'm glad you highlight my jewelry & my makeup, that's what I take pride in, NOT clothes. Sorry I never buy up u shoes and clothes them weh u did a try sell, u UNGRATEFUL SODOMITE B*TCH. The BEST your store ever look was when Carrien was running it. And as soon as she left it give u, it MASH UP inna no time.
U HEART nuh clean, NUTTEN CANT PROSPER ROUND U.
-U FIRST BABY FATHER DEAD pon u
-Doc almost go Bankrupt
-ARDENNE put YOUR DAUGHTER IN BLACK AND WHITE UNIFORM when the boy dem did a FEEL HER UP in a di class
-Ur business mash up
AND THE LIST OF UR MISFORTUNES GO ON
Because there is no LIGHT in you.
Since you say I was ur fren, weh u a vex bout Doc fah?! – U HELP your very good friend tek u ex-man, and then when you see him start deal with her good and better than how him did treat you, u hide and try mash it up. Hungry gyal.
Bout 'wife can't mash up u and doc' when u Haffi dash weh Doc pickney cuz him tell u seh him nuh want nuh outside pickney from u. All when you finally keep di one fi him u have, him still never look pon u , cuz the same 'over 30 group weh repeat clothes' a Kim daughter wear and left u haffi put pon u and doc pickney.
But u see Candy, we have to repeat clothes and we can't buy clothes cuz WE PICKNEY NAH inna NOBODY WEAR AND LEF. EVERRRRRRR!
Doc ever deh wid u one month good yet?! More than him f**k u because u already a collect him money fi him daughter.
U still up and down a try look food plus all and sundry fi u next daughter. U haffi tek doc, the old chiney man from golden grocery and mr.brown, u always a juggle man and a dat a bun u. A doc once a month money weh him give u fi him daughter a di only ting u sure bout. Mussi that's why u hang on suh. The whole world know say u and doc never live good yet, more than unnu f**k and when him try help you wid a business for him daughter because same Carrien say she woulda help you run it u mash it up. Remember u use to worship Carrien, cuz u say doc never give you nothing yet before u know her and she say she woulda partner with you and the store. Doc know you from nuh weh good?? A gambling house him kno u weh u itch up round the old man dem and serve dem and f**k dem. So how him fi treat u good. Cuz the only thing u kno how fi do is go school, read book and pass test. U nuh kno how fi build nutten and grow nutten nor tek a man and be a blessing in a him life.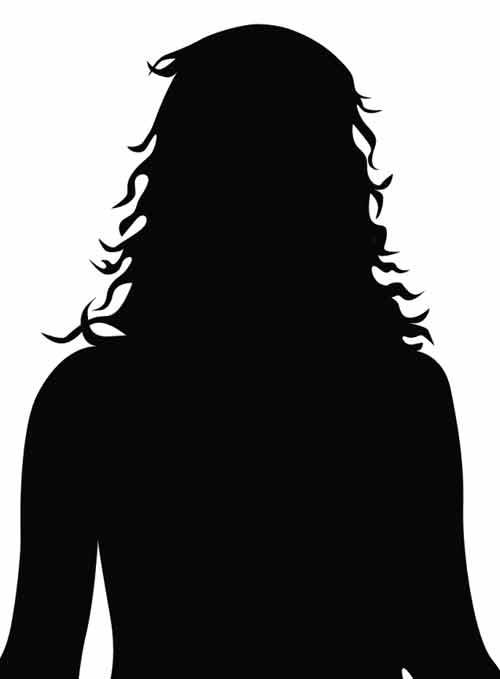 U get up this morning, busy studying lawyer like u, and come and a start drama.
Here is a little token tho, man nuh like drama, so fi di years doc in and out of life like shadow, this worse nah go mek him permanent. Bout wine and cheese. You is just a baby mother weh a get f**k.same Suh u bright and all a call the man wife. The way how u bring down doc and tell the world how him nuh do nutten fi u , u shoulda shame fi a own up the woman husband.
And a next ting, DON'T EVER talk bout my baby father dem nor my ex man dem, cuz NO MAN NEVER treat u good suh yet. How nuh man fi love you when you make you own daughter know say u nuh love her. U think a me a beat u, a life a beat u, cuz u UNGRATEFUL & wicked to you own pickney.
U a own up doc, when summer wah day, in a u old stage u get up gone pon work program bout u a lifeguard and left u pickney dem, u shoulda shame a wine and cheese u a talk bout. U walk a beg lawyer school fee and yet you still a F**k doc, weh u a try claim as u good good man.girl bye. And please to leave the Likkle work program make the up and coming college pickney dem get, cuz from u a try buss till now, that nah go help u.
Bout me deh pon u couch 2months?! IN WHICH LIFE TIME??????? cuz a couldn't from me born till now.
The 2 weeks u offered for me to stay cuz I moved into the same apartment complex and JPS never serviced my meter as yet. Candy me woulda kotch anywhere for those two weeks, cuz I did have JN work to go and my uniform have to iron . U were on the next block and I knew u through Carrien, so it's not strange that I took ur help. That period of living off short wood road was the most I've ever known/interacted with you. In my life.
When u done u turn round chat me how I antisocial and pass remarks how I don't have a 'lesbian bone in my body' tru mi neva come in a u place come siddung and chat Carrien wid u or f**k u and rub crotches wid u. But b*tch all if mi did f**k woman, mi nah f**k u cuz u sloppy and stay bad and nasty.
Bout tru me see you a live good life? WAH KINDA GOOD LIFE? when you START WASH YOU OWN PANTY & STOP GI HELPER FI THROW INNA MACHINE , u talk to me bout good life girl. Helper washing my panty a nuh good life to me, sorry.
U a talk bout visa, mi son a American citizen, so American visa or American status, is inevitable for me. Worry bout u pickney dem . U a ARGUE OVER MARRIED MAN. weh u a dead ova how much years. Weh NAH LEF HIM WIFE and never a guh treat you good.
If no other man never tek u up all these years and deh wid u, y him fi do it. Man a nuh eediat.
You walk up and down a chat me wid Tyana, remember say is the same Tyana u chat how she pack u up wit tings fi her store fi carry inna u suitcase and use u and a compete wid ur store.
U know how fi have one fren or keep one man?
I have instructed my baby father to keep my pregnancy private, so stop nag him bout it. Him say u keep on a ask ask him bout it. Don't make my pickney bother u or else u a guh hurt when u see the things them him father do for him. But I'm not a bragging bitch, so I keep my pregnancy private. U can't stop me. A God a carry me girl. Me and my 2 son them good in Jesus name. Hop offa we. Stop mek we bother you. A far we a come from. Dem mother nuh buy clothes, cuz them haffi have tings.:) have a prosperous new year.
Signed, by NOT THE 1st ever dirty bitch to take her 'friend' man.