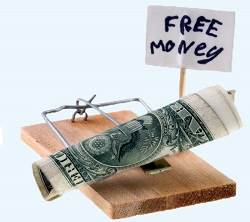 United States Attorney Chris Myers has announced that another man accused of participating in the lottery scam has been arrested in Jamaica.
The alleged scammer, Tristan Fisher, was arrested on December 2 in Trelawny.
Fisher is one of 15 defendants charged in an international wire/mail fraud and money laundering conspiracy investigation, dubbed 'Operation Hard Copy'.
'Operation Hard Copy' investigation began in 2012 in North Dakota.
Fisher's arrest follows on the heels of nine others in Jamaica.
Among those arrested is 27-year-old Lavrick Willocks, a man the US authorities believe is a mastermind behind the scam.
Fisher, Willocks and 10 others are in custody in Jamaica facing numerous charges in US federal court, including conspiracy, wire fraud, and money laundering.
The process to extradite Willocks, Fisher and the others began three years ago.
One of Willocks' former co-defendants, Sanjay Williams, was convicted in 2015 after trial in North Dakota.