Police remind citizens of their responsibilities during an arrest
Following a hostile police/citizen interactions in Gordon Town, St Andrew, the police are reminding members of the public about their responsibilities and that of the lawmen during an arrest or an operation.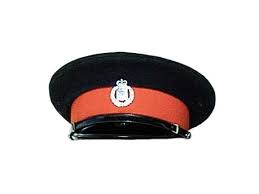 Citizens are being reminded that it is their responsibility to:
1. Not to run away when approached by the police
2. Show no hostility and comply with the instructions of the police.
3. Listen carefully to all the instructions or requests made
4. Remain calm and remember that there is nothing to fear.
Citizens are also being asked to note the following:
1. You have a right to ask what you are being arrested and or searched for.
2. You have a right to refuse to answer any questions until your legal representative is present.
3. You may obtain the name, rank and regulation number of at least one officer on the scene.
4. If you are taken into custody, the police are responsible for your safety.
5. Citizens must not hinder the police when they are arresting or apprehending anyone, as this constitutes a criminal offence.
Responsibility of the police during an arrest:
1. Do not use force if questions, requests, demands or commands are disregarded; citizens have a right to remain silent.
2. When questioning a citizen, it should not be done an intimidating manner.
3. An officer should present his/her identification card when asked by a citizen.
4. The police have a responsibility to inform the citizen what he/she is being searched or arrested for.
5. Reasonable and proportionate force may be used by the police to make a lawful arrest, in self defence, to other members of the Jamaica Constabulary Force or other citizens who are facing an immediate threat to their safety.
Police said these guidelines were extracted from the 'Code of Conduct for Police-Citizen Relations in Jamaica'.