The police say the search continues for their missing colleague who is suspected to have drowned in Discovery Bay, St Ann, on Wednesday.
Missing is Constable Omain Roberts of a Falmouth address in Trelawny, who was assigned to the St James Division and more specifically the Operational Support Team.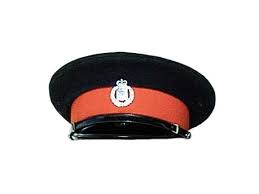 "We will continue these coordinated efforts in order to bring some closure to this situation. It is a very emotional time for our members, especially those who knew Constable Roberts, but I want to assure the family that our adept efforts will continue to include assistance from local fisherfolk and residents," head of the police St Ann Division, Superintendent Wayne Cameron, said.
The search party, which included teams from the St Ann Division, Mobile Reserve, Canine Division (who utilised cadaver dogs), Marine Division, and the Jamaica Defence Force Coastguard, combed through several regions, which included communities within a two-mile radius.
The police say the search at sea was also far-reaching as it extended to Runaway Bay, Silver Sands and went as far as Falmouth.
However, so far, the teams have had no success in finding the missing lawman.