The policeman who was last night shot dead in Negril, Westmoreland has been identified as 28-year-old Andre Alder.
The Corporate Communications Unit (CCU) of the Jamaica Constabulary Force (JCF) in a release this morning said the police constable was attached to the Negril Proactive Investigative Unit and was on suspension from duty.
Reports from the Negril Police are that Alder, who was employed to a security company, was on beat duty along Norman Manley Boulevard about 7:45 pm.
Two men were reportedly seen sitting on a motorcycle and as Alder approached them the pillion disembarked and opened fire hitting him multiple times, the police said. The men escaped.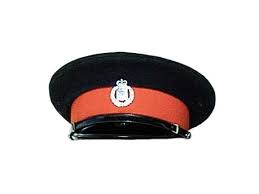 The police were summoned and Alder was taken to hospital where he was pronounced dead.
Meanwhile, the JCF High command is reminding members of the police force that the threat level against the police has been elevated to 'extreme'.
Extreme means that attack against police officers, on or off duty, are imminent.
The Police High Command is urging all police personnel to take this threat assessment seriously and raise their level of awareness and anticipation on, and especially off duty.
Members are also being reminded that they have the full support of the Police High Command, and that it is lawful to use as much force as is necessary (in keeping with the Jamaica Constabulary Force's Use of Force and Firearm Policy, and Human Rights Policy) to defend themselves, their colleagues and citizens against any attack.