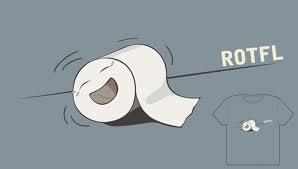 Storm in a teacup – #KartelMurderTrial
Posted on February 5, 2014 by emilycrooks
DSP Vernal Thompson – examination in chief continues. Lead prosecutor Jeremy Taylor marshals the evidence.
——–
About 5pm the same evening October 25, 2011, after making arrangements, Shawn Campbell was escorted to my office by attorney then, Michael Deans.
(DSP Thompson now identifies Shawn Campbell otherwise called Shawn Storm who stands in the dock).
I cautioned him. I told the accused, I am investigating the murder of Clive Lloyd Williams (Lizard) and wished to ask some questions and he never responded. I showed him a ruled clean sheet of foolscap paper, I caused the word 'Caution' to be written and asked him to sign his name.
Detective Inspector Reynolds and woman Constable Heidi Parks were there. A total of 67 questions were asked and he never responded to any on the instructions of his attorney. At a particular question I asked if he chartered a taxi to 7 Swallowfied Ave with the deceased and the main prosecution witness for them to answer question re missing guns and he never responded.
The questions were read back to the accused and he signed his name at appropriate points.
After the interview session and his attorney left he was being escorted back to the cell where he called me by beckoning. I approached him closer and he told me that he wants to speak to me in private in the morning.
(Great anticipation in the courtroom now for what Storm intends to say to DSP Thompson)
Oct 26, 2011 at about 9AM, I took Shawn Campbell from the cell to my office in private and I cautioned him and asked him what he wanted to speak to me about and he said
' Boss a piece a sponge me did a beg you fi sleep pon inna di cell'
I then formed an opinion and caused him to return to his cell. I then made arrangement for identification parade to be held for Shawn Campbell.
On 1 November, 2011 based on investigation and as a result of the identification parade and advice from the DPP,I informed the accused Shawn Campbell and Kahira Jones of murder and disposal of body of Clive Lloyd Williams oc Lizard. I cautioned them separately and they made no statement.
On 9th November, 2011 some time during the day, I was informed that the accused, Andre St. John was taken into custody at Constant Spring police lock up from Portmore police lock up. I made arrangements for an interview with Andre St. John.