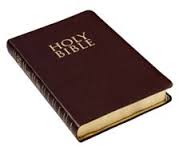 Mark. 11:12-14; 20-21 "And on the morrow, when they had come out of Bethany, he [Jesus] hungered. And seeing a fig tree afar off having leaves, he came, if perhaps he might find anything thereon: and when he came to it, he found nothing but leaves; for it was not the season of figs. And he answered and said unto it, 'No man [will] eat fruit from you from now on — for ever.' And his disciples heard it …. And as they passed by in the morning, they saw the fig tree withered away from the roots. And Peter calling to remembrance said unto him, 'Rabbi, behold, the fig tree that you cursed is withered away'"
1208. FIG TREES IN ANCIENT PALESTINE BRING FORTH FRUITS BEFORE THEIR LEAVES BLOSSOM. ANY FIG TREE WITH BLOOMING LEAVES PRESUPPOSES ABUNDANCE OF FRUITS! YOU ARE THE TREES OF RIGHTEOUSNESS (ISAIAH 61:3) IN THE COURTS OF OUR GOD. ARE YOU BLOOMING WITH LEAVES "FROM AFAR" WITHOUT THE PROOFS OF FRUITS IN YOUR LIFE NOW? DO PEOPLE HIGHLY REGARD YOU OPENLY BUT WONDERED SECRETLY WHAT IS WRONG WITH YOUR "FRUITLESS" CHRISTIANITY? DO YOU GO ABOUT WITH BIBLE IN YOUR HANDS WITHOUT THE CORRESPONDING MIRACLES OF THE BIBLE IN YOUR LIFE? AAAAAAAHHHHHHH!!!!!!! RABBONI HELP US TONIGHT WITH THIS ERUPTING EARTHQUAKES!
1209. SEEING THE BLOSSOMING LEAVES AFAR OFF PROVOKES AND TRIGGERS HUNGER IN THE LORD JESUS! WHAT IS THAT THING YOU'RE HUNGRY FOR NOW? WHAT IS THAT GODLY EXPECTATIONS YOUR LIFE IS CRAVING FOR? THERE'S A DANGEROUS POWER IN THAT HUNGER! IF YOU'RE NOT HUNGRY OR CRAVING FOR ANY GODLY BLESSINGS, PLEASE LEAVE THIS ALTAR NOW! TONIGHT IS THE NIGHT OF UNLEASHING THE POWER OF DIVINE HUNGER IN US!
1210. BEFORE WE TRIGGER THE DRAMATIC BERACHAH HARVESTS, FOLLOW ME TO THE TABLE OF FRUITFULNESS, AS WE PARTAKE OF THE FRUIT OF THE VINE – RABBONI IS THE VINE! FATHER, YOU ARE THE HUSBANDMAN, WE LIFT UP THIS BREAD UNTO YOU, AND BY FAITH CONVERT IT TO THE BREAD OF LIFE FLESH OF JESUS. SAME FOR THE DRINK BECOME THE BLOOD OF JESUS WE PARTAKE RIGHT AWAY IN JESUS NAME
1211. AN ADAGE SAYS THE HUNGRIER THE ANGRIER! AN HUNGRY MAN IS AN ANGRY MAN. THERE IS POWER IN HUNGER, IF NOT WE WOULD NOT ENGAGE IN FASTINGS
1212. AFTER SUFFERING FROM UNMENTIONABLE TREATMENTS IN THE HANDS OF PHYSICIANS (THE BIBLE DID NOT MENTION HUMILIATING DETAILS OF HER TREATMENT BY THE PHYSICIANS), THE WOMAN WITH THE ISSUE OF BLOOD BROKE PROTOCOLS WITH HER HUNGER FOR HEALING AND SHE GOT IT! TONIGHT BY THE SWORD OF DIVINE HUNGER, WHEREVER MEDICINE HAS WEARIED OR FAILED TO HEAL YOU, THAT SWORD GOES TO EVERY ROOT OF YOUR AFFLICTIONS NOW AND PROVOKES A MIRACLE HEALING FOR YOU IN JESUS MIGHTY NAME
1213. MAY YOUR HUNGER FOR THAT DIVINE EXPECTATIONS TRIGGER THE FUEL OF ANGER THAT PROPELS YOU INTO YOUR PROMISED LAND THIS NITE IN JESUS NAME
1214. WHAT PROVOKED HIS ANGER? "NO FRUITS!" EVERYTHING RESPONSIBLE FOR YOUR FRUITLESS SITUATIONS AND CIRCUMSTANCES, I CURSE THEM NOOOOOOOOWWWWWWW BY THE SWORD OF DIVINE ANGER TO DRY UP AND DIE IN JESUS MIGHTY NAME
1215. A CURSE IS A DIVINE PRONOUNCEMENT OF JUDGEMENT! IS THERE ANY CASE IN YOUR LIFE THAT HAS BEEN RECURRING, DRAGGING AND NEVER ENDING? WHAT'S THAT UNJUST CASE THAT MAKES YOU TO CRY SAYING "THIS IS UNFAIR!" NOW IS THE TIME TO REOPEN THAT CASE FOR A FINAL PRONOUNCEMENT OF JUDGEMENT AAAAAAAAHHHHH!!!!!!!!! I PRONOUNCE THE DIVINE JUDGEMENT FIRE BY THE SWORD OF DIVINE ANGER UPON ALL SUCH CASES NOOOOOOOOWWWWWWW IN THE NAME OF JESUS!
1216. YOU HAVE A DOUBLE REASON FOR MANIFESTING FRUITFULNESS THIS SEASON. UNLIKE THE FRUITLESS FIG TREE, THE BIBLE SAID, "IT WAS NOT THE TIME OF FIGS" BUT YOUR CASE IS DIFFERENT BECAUSE THIS IS YOUR TIME TO BE FRUITFUL! IF YOU'RE MARRIED YOU MUST BEAR CHILDREN, IF YOU'RE A MATURED ADULT, YOU MUST BE MARRIED! IF YOU ABLE BODIED YOU MUST BE EMPLOYED OR EVEN BE EMPLOYER OF PRODUCTIVE LABOUR. NOW RECEIVE YOUR DOUBLE HARVESTS BY THE SWORD OF DIVINE ANGER IN THE NAME OF JESUS
1217. LUKE 13:6-8 "He spake also this parable; A certain man had a fig tree planted in his vineyard; and he came and sought fruit thereon, and found none. 7. Then said he unto the dresser of his vineyard, Behold, these three years I come seeking fruit on this fig tree, and find none: cut it down; why cumbereth it the ground? 8. And he answering said unto him, Lord, let it alone this year also, till I shall dig about it, and dung it:"
1218. I DON'T KNOW HOW MANY YEARS YOU HAVE BEEN TOLERATING THAT UNFRUITFUL SITUATION IN YOUR LIFE, BUT I TELL YOU TONIGHT GOD HATES UNFRUITFULNESS! IN ONE INSTANCE HE CURSED AN UNFRUITFUL FIG TREE, IN ANOTHER INSTANCE HE DEMANDED THAT ANOTHER UNFRUITFUL FIG TREE BE CUT DOWN UNTIL THE VINEDRESSER PLEADED FOR ONE MORE YEAR! I SPEAK BY THE SPIRIT OF PROPHECY, THIS IS YOUR YEAR OF FRUITFULNESS, YOU SHALL NOT ESCAPE THIS YEAR 2017 IN THE NAME OF JESUS
1219. I RELEASE THE SWORD OF DIVINE ANGER AGAINST EVERY AFFLICTIONS BROUGHT TO THIS ALTAR IN THE NAME OF JESUS! PLEASE NEVER WAIT FOR ME AGAIN, THIS HOLY ALTAR IS POTENTLY DANGEROUS TO GRANT THY PETITION. THIS IS THE ALTAR OF RIVERS OF LIVING WATERS AND YOU ARE THE TREES OF RIGHTEOUSNESS (ISAIAH 61:3). AS LONG AS YOU ARE PLANTED BY THIS ALTAR, YOU SHALL BRING FORTH YOUR FRUITS IN THIS SEASON, AND YOU SHALL PROSPER IN JESUS NAME PSALM: 1:3: "And he shall be like a tree planted by the rivers of water, that bringeth forth his fruit in his season; his leaf also shall not wither; and whatsoever he doeth shall prosper."
1220. THANK YOU EVERLASTING FATHER FOR THIS PART 1 IN THE SERIAL ON THE MYSTERY OF FRUITFULNESS IN JESUS NAME. HELP US TO COVER GROUND IN THE REMAINING 6 DAYS FOR THE OTHER PARTS OF THE SERIAL TO BE COMPLETE AS WE BLOSOM WITH FRUITS IN JESUS NAME
1221. AS WE GO BACK TO BED NOW, WE IMPORT THE SWORDS OF DIVINE HUNGER AND ANGER INTO OUR DREAMS TO CUT AWAY AND CUT OFF EVERY ROOT AND FOUNDATIONS OF UNFRUITFULNESS IN OUR LIVES IN JESUS MIGHTY NAME
1222. May the Grace of our Lord JESUS CHRIST, the Love of God, and the sweet fellowship of the HOLY SPIRIT rest and abide with us forever and ever. AMEN.
Surely, goodness and mercy shall follow us, all the days of our lives, and we shall dwell in the house of the LORD for ever, Amen.
GLOOOOOORRRRAAAAAYYYYYYY HAAAAAAALLEEEEEEELUUUUUUUUYAAAHHHHHHHH!!!!!!!!!!!