A man was yesterday stabbed to death after he attempted to rob two students along a dirt track on Molynes Road in St Andrew.
Reports from the Half-Way-Tree police are that about 6:00 pm, the now deceased, armed with a firearm, allegedly robbed a student.
He then reportedly proceeded to rob another student, who allegedly stabbed him multiple times.
He was taken to hospital where he was pronounced dead.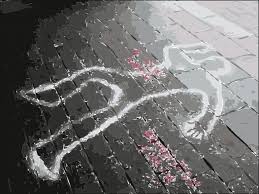 However, the police are now seeking the public's assistance to identify him.
The police say he is of dark complexion, medium build and about five-foot-10-inch long.
The deceased has cornrow hairstyle, a tattoo on his lower arm marked "N", and was clad in a blue T-shirt, white merino, blue jeans pants, and a pair of black slippers, the police say.
Anyone who may be able to assist is being asked to contact the Half-Way-Tree police at 926-2551, police 119 emergency number or the nearest police station.