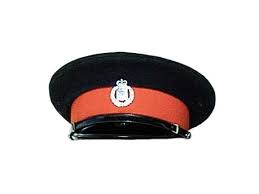 KINGSTON, Jamaica – The police have charged two men with the murder of 31-year-old Mario Deane of Rosemount, St James who died as a result of injuries he received while in custody at the Barnett Street Police Station on Sunday, August 3.
Charged are 35-year-old Marvin Orr, labourer of Bestwell, Port Antonio, Portland, and 25-year-old Adrian Morgan, labourer of Petersville, Westmoreland.
The police say that Deane was arrested for possession of ganja about 7:30 am on August 3 and while in custody officers were reportedly alerted to a brawl in the lock-up where he was being held.
Deane was taken to hospital by the police for treatment, but succumbed to his injuries on Wednesday, August 6, according to police reports.
Orr and Morgan are scheduled to appear before the Montego Bay Residents Magistrate's Court on Wednesday, August 13.
A third man is still being processed. The Independent Commission of Investigations (INDECOM) continues to investigate the matter.