Double murder on Mo-Bay's Hip Strip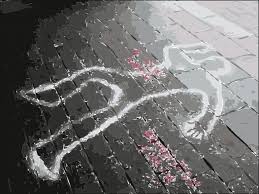 The St. James police have launched a probe into a shooting incident, that resulted in a double murder, along Gloucester Avenue in Montego Bay today (Aug 14).
The victims are yet to be identified.
Reports are that two men were travelling in a black Mark X motor car along the popular hip strip, when upon reaching in the vicinity of the one man beach
Another vehicle drove up.
Further reports are that two men, brandishing handguns, alighted from the second car and approached the mark x vehicle.
The gunmen reportedly fired several shots hitting one of the men in the Mark X. The other man ran from the vehicle, but was chased and shot.
The gunmen then fled the area in a waiting vehicle.
The police were summoned and the 2 wounded men were taken to hospital where they were pronounced dead.
Investigations continue.