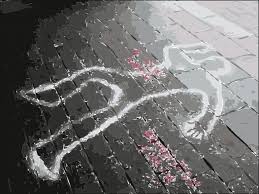 A tyre repairman was shot and killed at his business place along Half Way Tree Road in St. Andrew on Thursday night.
He has been identified as 35 year-old Dwayne Bell of Old Harbour in St. Catherine.
It is reported that about 9:00 p.m., Mr. Bell was involved in a dispute with a man who pulled a firearm and shot him in the abdomen and chest.
The man fled the scene.
Mr. Bell was pronounced dead at hospital.