A vendor was this morning shot dead inside Coronation Market in downtown Kingston.
It is said that approximately 8:00 am, the deceased was at his business place when two gunmen approached and shot him.
His identity has not yet been ascertained.
A police source is theorising that the vendor's killing is linked to the recent upsurge of violence in West Kingston.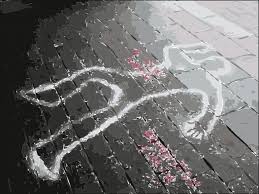 It follow's Sunday's shooting death of a man on Bread Lane in Denham Town. Four other people were injured in that instance.
Read: 1 dead, 5 injured in West Kgn shooting
Two days earlier, Michael Coke was hospitalised after he was shot multiple times in the upper body. His aunt, Sandy Coke, was also hurt in that incident after she was hit by glass splinters.
Coke is the son of former Tivoli Gardens strongman Christopher "Dudus" Coke, now a convict serving prison time in the United States.
The police's Corporate Communications Unit was unable to confirm the vendor's killing.
More information later.