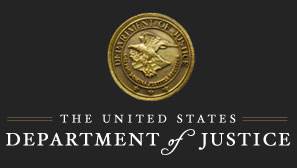 Maine Resident Pleads Guilty to Engaging in Cyber "Sextortion" of New Hampshire Victim
A Maine resident pleaded guilty today in federal court to engaging in a type of cyberstalking known as "sextortion," announced Acting Assistant Attorney General Mythili Raman of the Justice Department's Criminal Division and U.S. Attorney John P. Kacavas of the District of New Hampshire.
John Bryan Villegas, 23, of Kittery, Maine, pleaded guilty before U.S. Magistrate Judge Landya B. McCafferty in the District of Maine to a one-count information charging him with interstate stalking.
T he information charges that from July 10-16, 2012, the defendant, while in Kittery, anonymously sent multiple email messages to a New Hampshire resident identified as "Jane Doe." In those messages, Villegas told Jane Doe that he had "x-rated" photos of her and, as proof, sent her private photos that had been stored on Jane Doe's stolen laptop computer. Villegas directed Jane Doe to take new photographs and videos of herself engaging in various sexually explicit scenarios and directed her to email the files to him. When she refused, Villegas threatened to "dox" her, meaning that he would "leak" on the Internet the photographs and other personal information about her. Villegas further warned Jane Doe that if she did not provide him with the requested materials, he would send the photographs he already had to individuals throughout New Hampshire, as well as to her ex-husband, boyfriend and a recent former employer.
At sentencing, scheduled for Jan. 7, 2014, Villegas faces a maximum sentence of five years in prison.
The case was investigated by the U.S. Secret Service and is being prosecuted by Assistant U.S. Attorney Arnold H. Huftalen of the District of New Hampshire and Trial Attorney Mona Sedky of the Criminal Division's Computer Crime and Intellectual Property Section. The police departments of Kittery and Dover, N.H., and the U.S. Naval Criminal Investigative Service provided valuable assistance.