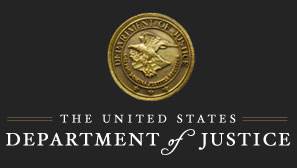 Massachusetts Man Indicted in Providence for Tax Fraud
The Justice Department and the Internal Revenue Service (IRS) announced that a federal grand jury in Providence, R.I., returned a five-count indictment yesterday charging John Fall of Milton, Mass., with one count of corruptly endeavoring to obstruct and impede the IRS, one count of tax evasion and three counts of aiding and assisting in the preparation and filing of false corporate and individual tax returns. The indictment was unsealed today following Fall's arrest.
According to the indictment, Fall was a real estate consultant who bought, sold and brokered real estate. Fall also participated in handling the financial affairs of his wife and her businesses, including her dental practice, Comfort Dental Inc., as well as Broad Street Investments. The indictment alleges that between 1999 and 2010, Fall used numerous nominees and business names to conceal his business and financial transactions. Fall also used multiple bank accounts, including commingled or "warehouse" bank accounts, in at least four states throughout the country, all in order to conceal his financial transactions as well as certain financial transactions of Comfort Dental and Broad Street Investments. To further disguise business and financial transactions, court documents allege that Fall used fake names and aliases to conceal his ownership and control over his nominee entities.
The indictment alleges that Fall filed false returns for 1998 and 1999, and failed to file any return for the years 2000 through 2010. The IRS audited Fall for the 1998 through 2000, assessing him taxes collectively totaling approximately $72,000. According to the indictment, Fall committed tax evasion by attempting to thwart IRS collection of these taxes by using multiple nominees, business names and fake names and aliases to disguise financial transactions and title assets, by using commingled bank accounts, by making extensive use of cash and by causing to be filed false and fraudulent documents in federal court disclaiming ownership and control over funds sought by the IRS to pay the taxes he owed.
The indictment further alleges that Fall caused tax returns that were filed by Comfort Dental for the years 2005 through 2007, as well as his wife's individual tax returns for 2005 and 2006 to be false. Fall caused his wife's businesses to make payments to his various entities which were falsely recorded as deductible business expenses. According to court documents, Fall also caused his wife's individual tax return to reflect a capital loss for tax year 2006 when, according to the indictment, she received a capital gain on the sale of property.
When Comfort Dental and Fall's wife were audited between 2008 and 2009, the indictment alleges that Fall attempted to obstruct the audit by encouraging his wife's accountant not to provide the IRS with information requested through a summons, and by providing false and fraudulent information and documentation to the IRS concerning the nature of the payments by Comfort Dental and Broad Street Investments to his various entities. Fall also attempted to obstruct his wife's compliance with an IRS summons.
An indictment merely alleges that crimes have been committed, and the defendant is presumed innocent until proven guilty beyond a reasonable doubt. The tax evasion charge carries a maximum sentence of five years imprisonment and a $250,000 fine. The IRS obstruction charge and the aiding and abetting of false returns charges each carry a maximum sentence of three years imprisonment and a $250,000 fine.
This case was investigated by special agents with the IRS – Criminal Investigation. The case is being prosecuted by Assistant Chief John Kane and Trial Attorney Christopher O'Donnell with the Justice Department's Tax Division.