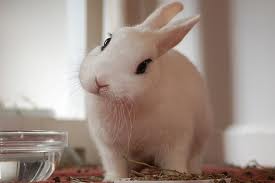 A Victoria Falls woman was on Friday fined $300 for biting her neighbour's ear, removing a big part that left her victim deformed.
Misodzi Mwanza of Mfelandawonye pleaded guilty to assault when she appeared before the Victoria Falls resident magistrate Sharon Rosemani.
Before sentencing Mwanza, the magistrate said she considered her mitigation that she is a mother with an unemployed husband.
"I considered that you are a mother with an unemployed husband, so if I jail you, your children are going to suffer," Rosemani said.
"I also understand that there is a long tension between the two of you, but what compounded the situation was that you desired to cause severe injury on her.
"Fighting is not something worth it because you have changed someone's appearance for the rest of her life. That piece of her ear is not going to be replaced."
Mwanza was a given three-month jail term. One month was suspended on condition that she pays the victim $300 compensation.
The remaining two months were suspended for three years on condition she does not commit any similar offence.
The court heard that on April 21 at 6765 Mfelandawonye, Nolia Lungu and Mwanza had a misunderstanding over the feeding of the children.
Mwanza assaulted Lungu with a knife in the head and kicked her several times on the stomach before biting her right ear tearing it apart.