A 12-YEAR-OLD girl from Plumtree yesterday left officials at the Bulawayo Regional court in shock after she refused to have a legal abortion to terminate a pregnancy conceived as a result of rape.
The minor also declared that she would not allow a magistrate to send the man who impregnated her to jail since they were in love and planned to get married.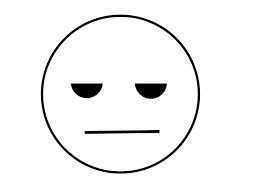 Court papers show that the girl has been engaging in sex with Douglas Ndlovu (18), who is facing seven counts of raping the minor, since December 2015 when she was 11-years-old.
The girl, who cannot be named for ethical reasons, attracted the attention of a Chronicle news crew at the set down office as she boldly refused to have a legal abortion.
She told the court officials that she was prepared to have her baby.
"I am prepared to have this child. I love my boyfriend. We've discussed this and we agreed that we are going to look after our child. If you people send him to jail, who is going to fend for my child?" she asked.
The girl's sister wailed as she narrated to the court officials that she was having disciplinary problems with the victim.
"We don't know what to do with her anymore. She started being wild at the age of 10. Sometimes she would sleep away from home at bars and parties. My sister needs help, please help her," pleaded the older sister.
The pregnant girl was referred to the Victim Friendly Court for counselling while the docket was referred back to the police for further investigations.
According to the state papers, on the first count of rape, Ndlovu met the victim as she was coming from fetching firewood.
"Accused tripped complainant and raped her once. Complainant told her mother about the incident. On the second occasion, complainant met accused on her way from fetching water. Accused took away her bucket so that they could have sex but she ran away. Accused later went to complainant's house and lured her to his homestead claiming that he wanted to give her money. They had sex four times during the night and accused accompanied complainant back home at dawn," read the papers.
They further read that on another occasion, Ndlovu gave the victim R5 before he took her to his homestead overnight.
"On another occasion, accused gave complainant P100 after engaging in sex with her. They later met at a party where they had sex again before proceeding to the complainant's house for the rest of the night."
The papers read that complainant's mother noticed changes in her daughter and she took her to Plumtree District Hospital where she was found to be pregnant.