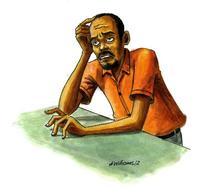 Eight women residing at polygamous Harare pastor Robert Martin Gumbura's house have appeared in court on allegations of possessing p*rnographic material that included pictures in which they were posing without any clothes.
It is not stated in the State papers whether the women were Gumbura's wives or members of his RMG End Time Message Church but they stayed at his Marlborough house.
Court records show that Gumbura's young brother, Innocent, paid for the women's bail.
Choice Neganye (32), Amadeus Mutakwa (32), Rutendo Mandiya (28), Pamela Kandawire (27), Runyararo Musvovi (27), Veronica Mbanga (27), Tendai Kwatara (34) and Moreblessing Takawira (35) recently appeared before Harare magistrate Mrs Barbra Mateko.
They are charged with contravening the Censorship and Entertainment Control Act.
The women are out of custody on US$30 bail each and are expected back in court today.
Prosecutor Sharon Mashavira alleges that on November 22 police detectives received information on the abuse of women and children at number 6 Helena close in Marlborough.
They proceeded to the house and a search was conducted.
The police recovered 16 p*rnographic DVD's and 57 photographs of the women posing without any clothes.
Gumbura is facing seven counts of rape and an additional count of contravening the Censorship and Entertainment Control Act after he was found in possession of p*rnographic material.
According to the State, when the police raided his house, they recovered sexual enhancement drugs and p*rnographic videos.
Police also recovered video recordings, in which Gumbura was cursing people that reported him to the police.