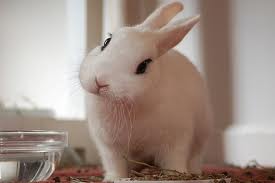 Women warned on dry sex
Women have been warned against indulging in practices that cause dryness in their reproductive organs as this puts them at a higher risk of contracting HIV.
There is a misconception that women's private parts should be dry so as to enhance sex but studies have shown that dryness makes women vulnerable to cuts and bruises.
In an interview, a sexuality, reproductive health, HIV and Aids consultant, Dr Caroline Maposhere, noted that there are growing cases of women who deliberately make their private parts dry through the use of herbs.
"Most women have a habit of creating dryness in the environment of their reproductive organs by using traditional herbs, inserting cloths saturated with lemon juice, cotton, newspapers and other materials to suck out all the dampness inside the reproductive organ," said Dr Maposhere.
"Such behaviours are usually associated with traditional beliefs and myths of enhancing sex. However, women should desist from that because they may end up failing to lubricate before sex.
"Dry sex increases chances of HIV transmission if the partner is infected because the process involves a lot of friction," she said.
However, Dr Maposhere said there are some drugs or treatments that cause hormonal imbalances and this may compromise the production of oestrogen in the female body.
Oestrogen is a female sexual hormone responsible for the development, growth and differentiation of female sexual characteristics.
Since the hormone is responsible for facilitating fertilisation, it is essential for a female to lubricate before sex.
"Women under diabetic treatment, chemotherapy, anti-retroviral treatment and antibiotics, among other medication, are at a higher risk of failing to lubricate before sex.
"This is due to the side effects of the treatment which decreases the level of oestrogen in a female body," she said.
National Aids Council (NAC) monitoring and evaluation director Mr Amon Mpofu also warned against dryness of the female reproductive tract.
"Dryness of the female reproductive tract wears away the epithelial tissues or the lining of the vagina walls, leading to cracks during sex," Mr Mpofu said.
"The transmission can be two-way, either from the male to the female or from the female to the male," he said.
Mr Mpofu urged women to consult medical practitioners if they experience pain during sex which is the most common symptom.
"Dryness of the v*gina can be treated by the use of lubricators or adjustment of the method of treatment depending on the causes," said Mr Mpofu.
Women Sex