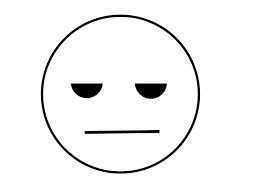 MYSTERY surrounds the discovery of a baby's head in a garden at House Number N259, Area B, Dangamvura last Wednesday night.
Police confirmed the incident which left the owner of the house, Eliah Mutsotso (43), petrified.
Assistant Manicaland provincial police spokesperson Assistant Inspector Muzondiwa Clean said they were still investigating the matter.
He said no other parts or clothing were unearthed by the police forensic team that attended the scene.
In an interview on Tuesday, Mr Mutsotso said he was shocked that the head was unearthed at his home.
He said he had just prepared the particular piece of land days before and was about to plant his vegetables around 6pm when he stumbled upon the head.
"I arrived home from work and wanted to plant my vegetables on a piece of land I had prepared a few days before the discovery. The soil was soft and as I prepared the piece of land, I unearthed the head.
"However, the spot looked like it had been dug earlier, like a dog had dug there. I am not a professional in this area and it was a bit dark, but from how I saw it, the head was still fresh. This really puzzled me," said Mr Mutsotso.
He said the house was a family property that belonged to his parents and he literally grew up there. He now stays with his family at the house.
He said the garden had not been used for a while though.
"There was scrap metal in the front yard where I am now putting my garden, so it had not been used up for a while. As you can see my front-yard is an open space so anyone could have buried the head there.
"But it is really puzzling why one would do this at our house and not go to nearby bushes," said Mr Mutsotso.
In the paranormal world, human heads have been used as wealth enhancing objects or for rituals.
According to the acting president of the Zimbabwe National Association of Traditional Healers, Mr George Kandiero, human parts have for years been used for rituals depending on what one wanted to achieve.