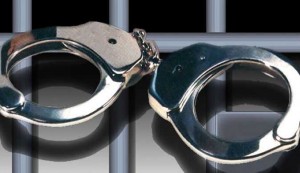 THE South Gauteng High Court in Johannesburg has ordered the Department of Justice and Correctional Services to move a gay prisoner to a single cell or to a cell with inmates of the same sexual orientation.
Tumelo Mapodile, a gay inmate doing time at Johannesburg Medium B Correctional Centre, known popularly as Sun City, brought an application against Justice and Correctional Services Minister Michael Masutha and three others after he was harassed by other prisoners.
In his submission made in April, Mapodile complained that he was accommodated in one cell with inmates of different sexual orientation. The inmates regarded him as a woman and continuously harassed him. He said prison authorities had ignored his numerous complaints even after he had submitted a letter from a doctor.
In the letter, Dr RC Wrinbarnn pleaded for Mapodile to be moved to a single cell as he was gay and was being harassed by other inmates. Judge Majake Mabesele ruled in favour of Mapodile, saying certain regulations in the constitution protect the rights of gay people in custody.
This was just like it protects those suffering from chronic or mental illness whose health status will be affected detrimentally or whose health poses a threat to other inmates if detained in a communal cell.
Mabesele said gays who are in custody should also have their "right to dignity, to privacy and to healthcare protected due to their peculiar status".
He said Reggy Pooe from the office of the state attorney had advised that accommodation was available for Mapodile in a cell occupied by two inmates of the same sexual orientation.
However, this was provided Mapodile was prepared to sleep on the floor as there are insufficient beds in that cell.