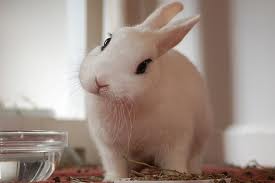 After having countless sexual encounters there is a cheat version to make a woman a v*rgin all over again.
Conservative voices say v*rginity is a must for a happy marriage, and this has fuelled commerce in products that allegedly 'restore' one's womanhood.
First it was v*rgin soap and now the master of all has arrived. It's called "v*rginity kit" and one can find it locally on the black market if they don't have access to buy it online from shops such as amazon.com or ebay.com
A dealer in Bulawayo who in the past introduced v*rgin soap and manhood enlargement pumps into the local market said anyone can be fooled by the kit.
"When it is shoved into the female anatomy, it will expand a little and make you feel tight. When your lover penetrates, it will ooze out a liquid that appears like blood, not too much but just the right amount," he said.
For such a con product, one has to employ acting tactics (women are said to be good at faking it anyway) that is where the man should be made to believe it is a woman's first time.
"The woman should then add a few moans and groans and she will pass through undetectable," he added.
The good part about the fake v*rginity is that it has no side effects, at least to the woman, but has a great risk of convincing the guy to opt for unprotected sex, which might yield fatal side effects.
"It's easy to use, clinically proven, non-toxic to humans and has no side effects (to women only of course), not painful to use and there is no allergic reaction," he claimed.
But the packets that are available underground have instructions written in Chinese, thus making use without asking for instructions from the dealer is a mission impossible.
"You simply insert it 15 to 20 minutes before intercourse. Then wash after 'bleeding'," he said.
The product is selling for $60 in Bulawayo considering the importance of one's v*rginity. Surprisingly, despite knowing how important it is to be a v*rgin, women continue losing their v*rginity well before marriage.
"My target is people who lost it and they wish it never happened. But strangely I even have married women buying from me. I guess maybe it is for fun or they are buying for their teenage relatives or daughters. I never ask anyway," he revealed.
The product is readily available in the first world even though it is a new phenomenon. However, it is reported that in nations where v*rginity can be a literal issue of life and death, the Artificial Hymen Kit is controversial.